Disclosure: this post contains affiliate links: I will earn a small commission, if you make a purchase through these links, without any additional cost to you.
Travelling around the United States is the trip of a lifetime for many people. It is definitely a dream journey. I consider myself lucky to have had the opportunity to visit the United States in several trips before the pandemic (I do hope to come back soon by the way!). I still have great memories of my trips to Southern California, National Parks in the South-West and Key West. The United States are a huge country: for instance, its area is about thirty times as big as Italy!
Such a vast territory has so many different landscapes to offer: in a trip through the United States, you will travel from big cities featuring incredible skylines to wonderful mountain sceneries to endless deserts to awesome beaches on the ocean. So, the US definitely have it all.
With that been said, it goes without saying that, unless you have a very long time to spend in the country, it is not convenient to plan a trip across the US, trying to check out all the most famous landmarks. On the contrary, I definitely suggest focusing on a specific area of your interest and exploring it extensively, according to your available time. As I said in my post about slow travel, this is in my opinion the best way to get in a deep connection with the place you are visiting: it is not about seeing places, it is about feeling emotions!
Unfortunately, the United States are not definitely a cheap country to travel to, in particular if you are planning to visit a big city. Moreover, if you arrive from overseas, your flight will highly affect your budget. That's why so many people are so scared to even try to plan a trip to the US and discard the idea immediately. Nonetheless, a trip to the United States can be affordable at the same time. Of course, you should carefully choose your means of transport across the country, your accomodation and where to eat, in order to cut some costs down. If you are travelling solo, probably you will make a different plan from the one of a group of people.
So, let's see the different options to save some money in a trip to the United States and make it cheaper!
Flight
As mentioned above, if you are coming from overseas, your flight to the United States will probably represent the highest cost of your trip. My advice is to book your flight as soon as you can. Moreover, you can use a website like Expedia, to compare flights from different airlines. If you are planning to return from a different city from the one you arrive at, check out my post about multi city flights. This could be the case if you are planning to fly across the United States with domestic flights, visiting different cities. Of course, such a plan will dramatically affect your budget, but it could be the only way to travel across the country if your time is limited.
Rental car
If the goal of your trip is to explore National Parks, you will definitely need a rental car. In fact, National Parks are usually located in remote areas of the country and it is quite complicated to get to them by public transport. Nonetheless, if you are visiting the US with a group of friends, renting a car is probably the best way to reduce the cost of your trip, as you can split the expense among the participants. You can search for a rental car on the Expedia website for instance. Moreover, if you have never rented a car before, check out my post about how to rent a car and save.
On the contrary, if you are a solo traveller, renting a car will be quite expensive, as you have to bear the whole cost yourself. Perhaps, you may limit the rental to a couple of daytrips, just to visit a National Park or to experience a scenic drive along the coastline for example.
Finally, if you are planning to spend most of the time visiting big cities, probably you won't need a rental car at all, as you can rely on public transport. Furthermore, keep in mind that parking is quite expensive in big cities: so, it will definitely affect your budget too.
Rail
If you are planning to visit major US cities, you may consider a train journey. I travelled by train from Boston to Washington DC and it was definitely a pleasant trip. Of course it would take longer than a flight, but it will be less expensive and you will have the opportunity to admire the scenery during the journey. Check out the Amtrak website: you may also consider buying a rail pass and hop on and off the train. Also in this case, my advice is to book as soon as possible to get the best deals.
Bus
Like trains, a bus trip is ideal to travel across the United States from a major city to another, in particular if you are a solo traveller. Nowadays, long distance bus travel has become quite comfortable, offering for instance usually free wi-fi. Moreover, a bus trip will be much more cheaper than a train journey; so, you can save even more money travelling by bus. Check out Greyhound, Megabus and Boltbus websites for special deals. I took a couple of bus trips along the East Coast and it was fun. According to the length of the journey, the bus can stop along the way for a break, at a gas station for instance. I remember that during my bus trip from New York to Boston, the bus stopped at a pizza restaurant somewhere in Connecticut. It was really fun, as I had the chance to discover the difference between pepperoni and salami pizzas! In fact, a misunderstanding occurred, as in Italian peperoni means peppers!
Ride-hailing and ridesharing
Ride-hailing is ideal to move across a big city: it is a very good compromise between a cheap trip and a quick ride. Ride-hailing is definitely less expensive than a taxi ride. You will save even more money if you choose a shared ride. I found it really useful in my trips to Los Angeles and Miami and, even more importantly, safe. Check out Uber and Lyft apps and download them on your smartphone! You just need a credit or debit card to use it. Moreover, these apps operate 24/7, so you can take a ride also in the middle of the night, for instance after a party at a club. On the contrary, one con is that, if you are in a quite remote area, you may not find a driver available nearby immediately.
How to use Uber
First, you don't have to be a US resident to use Uber: anybody can use it! As mentioned above, you just need a credit or debit card. You just have to download the app on your smartphone and register!
When you need to go somewhere, you just need to search the address on the map. Then, you can choose basically between two different services: UberX and UberPool. With UberX you will be alone in the car with the driver; if you opt for UberPool, you will share the ride with other people: so, you will save some money (of course the drive will be a bit longer). In addition to being cheaper, I like UberPool as sometimes you may end up in neighborhoods which you would never visit otherwise.
After a driver is selected, the app will show you the license plate of the car that is going to pick you up. Check it out before getting into the car when it arrives to pick you up. In particular, do not accept a ride from a car with a different license plate for your own safety.
Local public transportation
If you are visiting a big city, using the local public transportation is definitely the cheapest way to get around. Of course, at the same time your travel time may get quite long, in particular if you need to catch several connections to reach a place. Nonetheless, if you have a convenient direct connection to get to your destination, public transport can be definitely a good option to save money. Personally, I used public transportation in different occasions in the USA. When I visited New York City, I used the Subway all the time. In Miami, the bus from the airport to Miami Beach is an excellent option to get to your lodge; moreover, in Miami Beach a trolley service is available for free to get around the neighborhood. Moving around by public transportation in LA is quite complicated instead, but, nonetheless, some routes are really convenient, like the bus from Santa Monica to Malibu or the light rail from Santa Monica to Downtown LA. So, weigh your options and consider public transport when possible.
Accomodation
Accomodation is another important cost which will affect your budget. If you are travelling solo, staying in a shared room in a hostel will be the cheapest option. Hostelworld is an excellent website to search hostels for instance. Moreover, you can check out my post about how to choose the right hostel where I discuss which features a hostel should have. If you are a solo traveller, hostels are the perfect kind of accomodation to meet new people.
Otherwise, if you are travelling with a group of people, you can book a room for 3 or 4 people and save even more. You can consider staying at a motel, such as Super 8, La Quinta, Motel 6 or Travelodge: they are quite cheap and offer the right comfort at the same time. As they are usually located along highways or state roads, they are perfect in particular if you are going on a road trip. Expedia is another great tool to search for accomodation.
Finally, staying in an apartment is another good option: having a kitchen, you can make your own food and save even more (see next point).
Meals
Meals can definitely turn out to be one of your highest expenses at the end of your trip. I definitely don't like eating junk food, but at the same time I try to save some money. Eating out everyday at restaurants will definitely affect your budget, as you should consider at least 20 $ for a meal. So, these are some pieces of advice to save some money on meals while you are travelling:
If you have a kitchen available at your accomodation, make your own food: this is definitely the cheapest way to save money.
Even if you don't have a kitchen, you can go to supermarkets and buy something ready to eat. For instance, I like fresh sandwiches with tuna or chicken (perfect for lunch), which cost about 5 $; or perhaps you could have a sushi dish (they usually are about 10 $); or maybe you could opt for a mix of cold meat, like salami, prosciutto, ham or turkey (usually less than 10 $).
If you go to a restaurant, remember that tap water is free: don't be afraid to ask for it!
Don't buy bottled water when you are going around: refill your own bottle. Usually, hostels offer a station to fill up your own bottle; then, you can find refill stations along the way in cities, on the beach or in National Parks. You can consider buying a reusable water bottle to keep it cool all the time.
If breakfast is included at your accomodation, you could have a large breakfast, so at lunch you won't be very hungry.
So, this is my advice to make a trip to the United States cheaper. Of course, you can use most of these tips anywhere in the world.
Did you like this post? Have you got any other tips to add? Leave a comment below and follow me on social networks to get the latest updates!
If you wish to buy a travel guide about the US before your trip, I definitely recommend one of these by Lonely Planet: check them out!
If you are looking for accomodation, book now with Hostelworld or Expedia!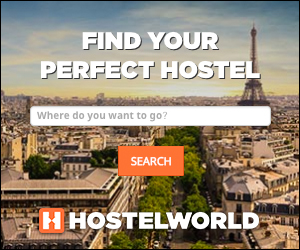 Viaggio USA low cost: come spendere poco e risparmiare
Disclosure: questo articolo contiene link di affiliazione: guadagnerò una piccola commissione se completerai un acquisto attraverso questi link, senza alcun costo aggiuntivo per te.
Viaggiare negli USA è il sogno di molte persone. Senza dubbio è uno di quei viaggi che non si dimenticano. Personalmente mi considero fortunato per aver avuto l'opportunità di visitare gli Stati Uniti in diverse occasioni prima della pandemia (spero di poter ritornare presto fra l'altro!). Ho ancora fantastici ricordi dei miei viaggi in California, nei Parchi Nazionali e Key West. Gli Stati Uniti sono un Paese enorme: ad esempio, la loro area è pari a circa trenta volte quella dell'Italia!
Un territorio così vasto offre paesaggi molti diversi fra loro: in un viaggio attraverso gli USA si passa da grandi città caratterizzate da grattacieli vertiginosi a meravigliosi paesaggi di montagna a deserti senza fine a stupende spiagge sull'oceano. Non si può restare certamente delusi!
Detto questo, non c'è bisogno di dire che, a meno che tu non abbia a disposizione veramente molto tempo da trascorrere nel Paese, non conviene pianificare un viaggio negli USA cercando di spuntare tutti i luoghi più famosi. Al contrario, è molto meglio focalizzarsi su una zona specifica di interesse ed esplorarla in modo approfondito, in base ai propri giorni a disposizione. Come detto nel mio articolo riguardo lo slow travel, a mio parere questo è il modo migliore per entrare in una profonda connessione con il luogo che si sta visitando: non si tratta di vedere luoghi, si tratta di provare emozioni!
Gli Stati Uniti non sono certamente un Paese economico in cui viaggiare, in particolare se l'intenzione è quella di visitare una grande città. Inoltre, arrivando da oltreoceano, il volo sarà una voce importante del budget. Per questi motivi molte persone si scoraggiano facilmente fin dall'inizio prima addirittura anche di provare a pianificare un viaggio negli States e scartano l'idea immediatamente. Ciò nonostante, un viaggio negli USA può essere comunque sostenibile. Naturalmente, dovrai scegliere in modo accurato i mezzi di trasporto con cui spostarti all'interno del Paese, gli alloggi in cui stare, i luoghi dove mangiare, in modo da tagliare i costi. Chi viaggia in solitaria, probabilmente seguirà un programma diverso da chi viaggia in gruppo.
Vediamo quindi insieme le varie opzioni per risparmiare in un viaggio negli USA e renderlo più economico!
Volo
Come accennato in precedenza, arrivando da oltreoceano, il volo per gli USA rappresenta una delle voci di costo maggiori. Il mio consiglio è quello di prenotare il volo il prima possibile. Puoi utilizzare siti come Expedia per confrontare i voli di compagnie aeree diverse. Se stai pensando di ritornare da una città diversa rispetto a quella in cui sei arrivato, dai un'occhiata al mio articolo riguardo i voli multitratta. Questo potrebbe essere utile in particolare nel caso in cui tu stessi pianificando di volare attraverso gli USA con voli interni, visitando diverse città. Naturalmente, un programma simile condizionerà pesantemente il tuo budget, ma potrebbe essere l'unico modo per viaggiare attraverso il Paese se il tuo tempo a disposizione fosse molto limitato.
Auto a noleggio
Se l'obiettivo del tuo viaggio è quello di esplorare i Parchi Nazionali, avrai senz'altro bisogno di un'auto. Infatti, i principali Parchi Nazionali sono di solito situati in aree piuttosto remote degli USA ed è abbastanza complicato raggiungerli con mezzi pubblici. Ciò nonostante, visitando gli Stati Uniti con un gruppo di amici, noleggiare un'auto è probabilmente il modo migliore per ridurre i costi del viaggio, in modo da suddividere la spesa fra i partecipanti. Puoi cercare un'auto a noleggio sul sito di Expedia ad esempio. Inoltre, se non hai mai noleggiato un'auto prima di adesso, ti consiglio di leggere la mia guida su come noleggiare un'auto e risparmiare.
Al contrario, se viaggi da solo, noleggiare un'auto diventa piuttosto costoso, poiché dovrai sostenerne i costi da solo. Magari, potrai limitare il noleggio ad un paio di escursioni in giornata, giusto per visitare un Parco Nazionale o goderti la guida su una strada panoramica lungo l'oceano ad esempio.
Infine, se pensi di trascorrere la maggior parte del tempo in grandi città, probabilmente non avrai proprio bisogno di un'auto a noleggio, poiché potrai fare affidamento sui mezzi pubblici. Inoltre, tieni presente che i parcheggi sono molto cari nelle grandi città: di conseguenza, i costi del viaggio aumenterebbero ulteriormente in maniera sensibile.
Treno
Se stai pianificando di visitare le principali città americane, potresti considerare un viaggio in treno. Ho viaggiato in treno da Boston a Washington DC ed è stato senza dubbio un viaggio confortevole. Naturalmente, il viaggio durerà di più rispetto ad un viaggio in aereo, ma sarà meno caro ed avrai l'opportunità di goderti il panorama durante il viaggio. Visita il sito di Amtrak, la compagnia ferroviaria degli USA: puoi valutare di acquistare un rail pass per scendere e salire sul treno continuamente. Anche in questo caso, il consiglio è quello di prenotare il prima possibile.
Autobus
Come per il treno, un viaggio in autobus è ideale per viaggiare attraverso gli USA da una città ad un'altra, in particolare per chi viaggia da solo. Oggi gli autobus a lunga percorrenza sono diventati molto confortevoli, offrendo ad esempio la wi-fi gratuita a bordo. Inoltre, un viaggio in autobus è ancora più economico di un viaggio in treno; è possibile dunque risparmiare ancora di più viaggiando in autobus. Visita i siti di compagnie come Greyhound, Megabus e Boltbus per offerte speciali. Personalmente, ho fatto un paio di viaggi in autobus lungo la East Coast ed è stato divertente. A seconda della durata del viaggio, l'autobus può effettuare delle soste lungo il percorso, ad esempio presso una gas station. Ricordo che durante il viaggio da New York a Boston, l'autobus si fermò in una pizzeria nel Connecticut. Fu molto divertente perché ebbi modo di imparare la differenza fra la pepperoni pizza e la salami pizza! L'incomprensione nacque dal fatto che negli USA i pepperoni sono a loro volta una sorta di salame piccante!
Ride-hailing e Ride-sharing
Il ride-hailing è ideale per muoversi all'interno di una grande città: è un ottimo compromesso fra efficienza e costi ed è sicuramente meno caro di un classico taxi. Condividendo la corsa con altre persone, il risparmio è ancora maggiore. L'ho trovato molto conveniente nei miei viaggi a Los Angeles e Miami e, soprattutto, molto sicuro. Dai un'occhiata alle apps di Uber e Lyft e scaricale sul tuo smartphone! Serve solo una carta di credito o debito per utilizzarle. Inoltre, le apps funzionano 24 h su 24: quindi, è possibile utilizzarle nel cuore della notte, ad esempio al ritorno da un party. Al contrario, uno dei possibili svantaggi è che, se ti trovassi in un'area remota, potresti non trovare un'autista disponibile immediatamente.
Come funziona Uber
Innanzitutto, non è necessario essere residenti negli USA per usare Uber: chiunque può utilizzarlo! Come accennato, basta avere una carta di credito o debito. Bisogna semplicemente scaricare l'app sullo smartphone e registrarsi.
Quando hai bisogno di recarti da qualche parte, devi solo cercare l'indirizzo sulla mappa e confermarlo. Poi, puoi scegliere principalmente fra due servizi: UberX e UberPool. Con UberX sarai da solo in auto con l'autista e andrai dritto a destinazione; se scegli UberPool, invece condividerai la corsa con altre persone: in questo modo, risparmierai qualcosa (naturalmente il viaggio durerà un po' di più). Oltre ad essere più economico, mi piace utilizzare UberPool perché a volte si finisce per attraversare quartieri che altrimenti non si visiterebbero.
Dopo che un autista è stato selezionato, l'app mostra la targa del veicolo che verrà a prenderti. Verifica sempre che la targa sia la stessa prima di salire a bordo. In particolare, non accettare passaggi da auto con una targa diversa.
Trasporto pubblico locale
Se stai visitando una grande città, usare il trasporto pubblico locale è sicuramente il modo più economico per spostarsi. Naturalmente, i tempi di viaggio si allungheranno inevitabilmente, in particolare se diventa necessario cambiare mezzo più volte. Ciò nonostante, se per raggiungere la tua destinazione è disponibile un collegamento diretto, il trasporto pubblico è certamente un ottimo modo per risparmiare qualcosa. Personalmente, ho usato il trasporto pubblico negli USA in varie occasioni. Quando ho visitato New York, ho preso continuamente la Metropolitana. A Miami, l'autobus dall'aeroporto a Miami Beach è un mezzo eccellente per raggiungere il tuo alloggio; inoltre, a Miami Beach è disponibile una navetta gratuita per spostarsi nel quartiere. Muoversi con i mezzi pubblici a Los Angeles è più complicato, ma, ciò nonostante, alcuni collegamenti sono veramente comodi, come l'autobus da Santa Monica a Malibu o il treno da Santa Monica al centro di Los Angeles. Valuta dunque tutte le opzioni e considera il trasporto pubblico quando possibile.
Alloggio
L'alloggio è un altro costo importante che può condizionare il tuo budget. Se viaggi da solo, stare in una camera condivisa in un ostello è la scelta più economica. Hostelworld è un ottimo sito per cercare un ostello ad esempio. Inoltre, puoi leggere il mio articolo su come scegliere il miglior ostello, dove discuto le caratteristiche che un ostello dovrebbe avere. Se viaggi da solo, gli ostelli sono sicuramente il tipo di alloggio migliore per conoscere nuove persone.
Altrimenti, se viaggi in gruppo, prenotando una camera per tre o quattro persone è possibile risparmiare ancora di più. Considera di soggiornare presso un motel, come ad esempio Super 8, La Quinta, Motel 6 o Travelodge: sono piuttosto economici e offrono il giusto comfort. Di solito, si trovano nei pressi delle highways o di strade statali: sono la sistemazione perfetta per chi affronta un road trip quindi. Expedia è un ottimo sito per la ricerca di qualunque tipo di alloggio.
Infine, soggiornare in un appartamento è un'altra ottima soluzione: avendo una cucina a disposizione, potrai prepararti da mangiare e risparmiare ulteriormente (vedi il prossimo punto).
Pasti
I pasti possono sicuramente trasformarsi in una delle spese maggiori del viaggio se non si fa attenzione. Personalmente, non mi piace mangiare junk food, ma cerco comunque di risparmiare qualcosa. Mangiar fuori al ristorante ogni giorno condiziona senza dubbio il budget, considerando almeno 20 $ a pasto. Questi sono quindi alcuni consigli per risparmiare sui pasti durante il viaggio:
Se hai una cucina disponibile nel tuo alloggio, prepara il tuo cibo da solo: questo è sicuramente il modo migliore per risparmiare.
Anche se non hai una cucina, puoi recarti al supermercato e comprare qualcosa di pronto da mangiare. Ad esempio, a me piacciono molto i sandwich freschi con tonno, pollo o tacchino (perfetti per un pranzo al sacco), che costano circa 5 $; o magari puoi gustarti un piatto di sushi fresco pronto (intorno ai 10 $); oppure potresti scegliere un piatto di affettati misti sottovuoto (anche meno di 10 $).
Se vai al ristorante, ricorda che la tap water (acqua di rubinetto) è gratis: non avere paura di richiederla!
Non acquistare acqua in bottiglia quando sei in giro: riempi la tua bottiglia. Di solito negli ostelli è disponibile un distributore gratuito di acqua; potrai poi riempire di nuovo l'acqua nei distributori che puoi trovare in città, in spiaggia o nei parchi nazionali. Valuta l'acquisto di una borraccia termica per mantenere l'acqua fresca tutto il giorno.
Se la colazione è inclusa nel tuo alloggio, fai una colazione abbondante, in modo da poter fare poi un pranzo più leggero.
Questi sono quindi i miei consigli per rendere più economico un viaggio negli USA. Naturalmente, molti di essi sono applicabili ovunque.
Ti è piaciuto questo articolo? Hai altri suggerimenti da aggiungere? Lascia un commento qui sotto e seguimi sui social networks per restare sempre aggiornato!
Se desideri acquistare una guida di viaggio sugli USA, ti consiglio una di queste di Lonely Planet: dacci un'occhiata!
Lonely Planet USA
Stati Uniti occidentali – Lonely Planet
Stati Uniti orientali – Lonely Planet
Se stati cercando un alloggio, prenota subito su Hostelworld o Expedia!