Suppose you are going on a fantastic road trip. You are thinking about flying somewhere, picking up a rental car, returning it at another airport and then flying back home. For instance, you could fly to San Francisco, drive all the way down the California coast to Los Angeles and then fly back home from there. You don't necessarily have to travel by car: of course, you could travel by train or bus: it is the same concept!
Or perhaps your flight takes a very long time: so, you may wish to split it in two legs and visit a city halfway. Suppose you are going to Australia from Europe. You could spend a couple of days in Doha, Dubai, Bangkok or Singapore, in order to make the 24-hour journey more comfortable. Moreover, once you finally get to Australia, you could travel across the country and then fly back home from a different airport from the one you arrived at.
So, this is where multi city flights come into play. Let's see now what they are, how to book them and why they are convenient!
What does multi city flights mean?
In a nutshell, while usually you buy a ticket to one destination and then a return ticket from it to your original departure airport, in multi city flights trips are split into two or more legs. As mentioned above, you may have different reasons for that. You could arrive in a place in a certain country, travel across it extensively by car, train or bus and eventually fly back home from another town. Or you may just want to split a very long journey into shorter flights (this might be good also for avoiding jet lag).
Finally, one clarification: do not confuse stopovers with layovers (or transfers)! When you book multi city flights, we are talking about stopovers: this means that at each leg you will have to claim your checked-in baggage and then you can get out of the airport. Then, you will have to check in your baggage again when you take your next flight. On the contrary, in a layover you just take a connecting flight without claiming your checked-in luggage (you will claim your baggage at your final destination).
How to book multi city flights
Booking multi city flights is actually quite easy. On the airlines website you just have to look for the "Multi city" option in the search flights section. Sometimes it is called "Multi destination" too. You can also search multi city flights on websites like Skyscanner, even though I usually use Skyscanner to search flights only and then I book my flight directly on the airlines website.
So, what you have to do is just to fill the search form with the cities you want to fly to in each leg. Let's see how to do it on Skyscanner. Let's go back to the example I mentioned above and suppose I want to fly from my hometown Pisa in Italy to Sydney, Australia. Then, after travelling across Australia for two weeks, I wish to fly back to Italy from Brisbane.
Go to Skyscanner.com;
Select "Multi-city": a new row will show up;
Enter your destinations and dates;
Click on "Search flights".
So, the best itinerary is the following which includes two layovers, one in Rome (Italy) and one in Doha (Qatar), with a combination of flights of Alitalia and Qatar Airways. The same is for the return journey from Brisbane. This means that you will just spend some hours in Rome and Doha, but you won't leave the airport. The total cost is 1,405 €.
Suppose now that actually I want to spend one night in Doha, before I take my flight to Sydney. So, let's make Doha a stopover. I have just to go back to the previous page, click on "Add another flight", change my itinerary and click on "Search flights" again.
As you can see, now the first part of the itinerary has been split in two different legs. Now I am going to spend one night in Doha and the next evening I would take my flight to Sydney. In this case I will have to check my baggage in again. Consider that the difference in terms of price is just a few Euros.
I had to change the first flight from Pisa to Doha, taking one later in the day, to keep the total price down. If I chose the same flight of the original itinerary without stopover, the price would skyrocket, as you can see! This itinerary would definitely be better, because you can spend more time in Doha, but it would cost about 700 € more! You should always expect a rise in price when you add flights to your trip.
Is it cheaper to book multi city flights or one way?
In most of the cases multi city flights are cheaper than buying one-way tickets separately. Think about it: if you simply need to fly to a city and then get back home, chances are that you will buy a return ticket with the same airlines. Sometimes, you could find a good deal with another company, so buying two different one-way tickets could be actually convenient. But it doesn't happen very often.
More in general, the same thing applies to multi city flights: buying multiple one-way tickets usually turns out to be more expensive. So, if you have time to do some research, you can try to compare the total cost of several one-way tickets with multi city flights, which in most of the cases will turn out to be cheaper. At the same time, consider that usually low-cost airlines offer point-to-point flights only, so you cannot include them in your multi city flights. Then, while splitting your journey between low-cost flights and national airlines can be actually convenient, at the same time it can turn out to be stressful and rush, as, for instance, usually low-cost airlines fly to different airports from those where flag carriers fly to. So, it's up to you!
So, let's go back to the previous example and see how much the total cost of the trip would be if I bought one-way tickets separately. This time I have to check the button "One-way", instead of "Multi-city". Let's start from the first leg, from Pisa to Doha, on December 1st 2021.
So, the first leg would cost 663 € using any of the flights we considered above. Let's now search the direct flight from Doha to Sydney on December 2nd 2021 at 20:20 with Qatar Airways.
It is 1,062 €. Let's now see the price for the final leg from Brisbane back to Pisa on December 16th 2021 at 21:45.
It is 1,151 €. Let's compare now the total cost of the one-way tickets with the one of multi city flights which include a stopover in Doha.
| | | | |
| --- | --- | --- | --- |
| Leg | Multi-City flights | Multi-City flights | One-way tickets |
| Pisa – Doha | (flight at 11:10) | (flight at 06:30) | 662 € (both flights cost the same) |
| Doha – Sydney | | | 1,062 € |
| Brisbane – Pisa | | | 1,151 € |
| Total | 1,408 € | 3,157 € | 2,875 € |
So, the best option turns out to be by far booking the multi city flights, selecting the one scheduled at 11:10 in Pisa. At the same time, it is very interesting to notice that, if you really wanted to depart from Pisa at 06:30 to spend more time in Doha, then booking one-way tickets would be cheaper than booking multi city flights.
Finally, for the sake of honesty, I could cut the cost of the one-way tickets down even more, by selecting flights with more layovers. But then it would be a different itinerary from the one of the multi city flights (in particular according to the total flight time). So, they would not be comparable anymore.
Conclusions
In this post we have just seen an example of how to book multi city flights and compared them to single one-way tickets. It turns out that booking multi city flights is much more convenient than booking one-way tickets separately. But, if you cannot be flexible on dates and times, booking single one-way tickets may be sometimes cheaper than booking multi city flights.
So, my advice is always to do as much research as you can in advance and compare all the possible combinations, according to your needs.
Did you like this post? Have you ever booked multi city flights? Leave a comment below and follow me on social networks to get the latest updates!
If you need to book your accomodation, you can book your hostel with Hostelworld (this is an affiliate link: I will earn a small commission, if you book through this link, without any additional cost for you).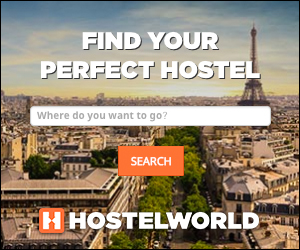 Come prenotare voli multitratta: visita più destinazioni nello stesso viaggio!
Supponi di stare programmando un fantastico road trip. Stai pensando di volare da qualche parte, prendere un'auto a noleggio, riconsegnarla presso un diverso aeroporto per poi tornare a casa. Ad esempio, potresti volare a San Francisco, guidare lungo la costa della California fino a Los Angeles e poi riprendere l'aereo da lì. Non necessariamente devi spostarti in auto: naturalmente, potresti viaggiare anche in treno o in autobus. Il concetto è lo stesso!
O magari il tuo volo è particolarmente lungo: così, potresti voler spezzarlo in due tappe e visitare una città a metà strada. Supponiamo che tu voglia recarti in Australia dall'Europa. Potresti trascorrere un giorno o due a Doha, Dubai, Bangkok o Singapore, in modo da rendere il viaggio di 24 h più confortevole. Inoltre, una volta giunto in Australia, potresti voler visitare in lungo e in largo il Paese e quindi prendere il volo di ritorno da una diversa città da quella dove eri arrivato.
Qui è dove i voli multitratta (o con destinazioni multiple) entrano in gioco. Vediamo cosa sono esattamente, come prenotarli e perché sono convenienti!
Voli multitratta: cosa sono?
In breve, mentre di solito siamo soliti acquistare un biglietto per una destinazione e il volo di ritorno dalla medesima città verso l'aeroporto di partenza, nei voli multitratta i viaggi sono spezzati in due o più tappe. Come accennato prima, possono esserci più motivi per cercare un volo multitratta. Potresti arrivare in una città di una determinata nazione, viaggiare al suo interno in auto, treno o autobus e infine riprendere l'aereo da una diversa città. O più semplicemente potresti volere spezzare un lungo viaggio in voli più brevi (questo potrebbe anche tornare utile per ridurre l'effetto jet lag).
Infine, un'importante precisazione: non confondere i termini stopover con layover! Quando prenotiamo voli multitratta, si parla di stopover: ciò significa che ad ogni tappa dovrai ritirare il bagaglio e poi potrai abbandonare l'aeroporto. Quindi, dovrai di nuovo fare il check-in per imbarcare il bagaglio quando prenderai il volo successivo. Al contrario, in un layover devi solo prendere un volo di connessione per la destinazione successiva senza ritirare il bagaglio (che ritirerai alla destinazione finale).
Come prenotare voli multitratta
Prenotare voli multitratta è in realtà piuttosto semplice. Sul sito della compagnia aerea devi semplicemente cercare la sezione "Multitratta" (o destinazioni multiple). Puoi fare la ricerca su siti come Skyscanner, anche se io di solito uso Skyscanner solo per cercare i voli, ma poi prenoto sempre direttamente attraverso il sito della compagnia aerea.
Quindi, quel che devi fare è semplicemente riempire il form di ricerca con le città su cui intendi volare per ogni tappa. Vediamo come fare su Skyscanner. Torniamo all'esempio di prima e supponiamo che voglia volare dalla mia città, Pisa, a Sydney, in Australia. Quindi, dopo aver viaggiato attraverso l'Australia per due settimane, supponiamo che desideri tornare in Italia ripartendo da Brisbane.
Vai su Skyscanner.it;
Seleziona "Destinazioni multiple" ("Multi-city" nella versione inglese"): apparirà una nuova riga;
Inserisci le destinazioni e le date;
Clicca su "Cerca voli".
Dunque, l'itinerario migliore è il seguente che include due layover, uno a Roma ed uno a Doha, in Qatar, con una combinazione di voli di Alitalia e Qatar Airways. Lo stesso per il viaggio di ritorno da Brisbane. Ciò significa che trascorrerò qualche ora a Roma e Doha, ma non lascerò l'aeroporto. Il costo totale è pari a 1.405 €.
Supponiamo ora che voglia invece realmente trascorrere una notte a Doha, prima di prendere il volo per Sydney. Quindi, rendiamo Doha uno stopover. Basta tornare alla precedente schermata, cliccare su "Aggiungi un altro volo", cambiare l'itinerario e cliccare su "Cerca voli" di nuovo.
Come puoi vedere, la prima parte del viaggio è stata divisa in due diverse tappe. Ora, passerò una notte a Doha e la sera seguente prenderò il volo per Sydney. Adesso dovrò nuovamente fare il check-in per imbarcare il bagaglio. Considera che la differenza di prezzo è solo di pochi Euro.
Ho dovuto modificare il primo volo da Pisa a Doha e prenderne uno più tardi nella giornata, per mantenere il prezzo complessivo basso. Se scegliessi lo stesso volo dell'itinerario originale senza stopover, il prezzo andrebbe alle stelle, come puoi verificare! Questo itinerario è certamente migliore, perché permette di trascorrere più tempo a Doha, ma costerebbe ben 700 € in più! Di prassi, è lecito attendersi un prezzo maggiore quando si aggiunge uno stopover.
Conviene prenotare voli multitratta o singoli voli solo andata?
Nella maggior parte dei casi acquistare voli multitratta è più economico rispetto all'acquisto separato di singoli voli di sola andata. Pensaci su: se dovessi recarti in una città e poi tornare a casa, molto probabilmente prenoteresti un volo di andata e ritorno con la stessa compagnia. A volte, potresti trovare un'offerta con un'altra compagnia, così che l'acquisto di due voli distinti di sola andata sia effettivamente più conveniente. Ma non capita spesso.
Più in generale, la stessa cosa accade per i voli multitratta: acquistare più voli singolarmente di solito si traduce in un maggior costo complessivo. Quindi, se hai tempo di fare un po' di ricerche, puoi provare a confrontare il costo complessivo acquistando singoli voli, rispetto al costo dei voli multi tratta, che nella maggior parte dei casi si rivelerà più conveniente. Allo stesso tempo, considera, che di solito le compagnie aeree low-cost offrono solamente voli point-to-point, che dunque non possono essere inclusi in un itinerario multitratta. Quindi, se da un lato spezzare il viaggio fra voli low-cost e voli con compagnie di bandiera può risultare più economico, allo stesso tempo può rivelarsi più stressante, poiché, ad esempio, di solito le compagnie aeree low-cost volano su aeroporti diversi da quelli su cui volano le compagnie di bandiera. Dipende da te quindi!
Quindi, torniamo ora all'esempio precedente e vediamo quanto costerebbe il viaggio acquistando singoli voli di sola andata separatamente. Questa volta bisogna cliccare su "Sola andata" ("One-way" nella versione inglese) invece che su "Destinazioni multiple". Iniziamo dalla prima tappa, da Pisa a Doha, il 1° dicembre 2021.
Quindi, la prima tappa costerebbe 663 € selezionando uno qualunque dei due voli considerati prima. Ricerchiamo ora il volo diretto da Doha a Sydney del 2 dicembre 2021 delle ore 20:20 con Qatar Airways.
Il costo è 1.062 €. Vediamo ora il prezzo della tappa finale da Brisbane a Pisa con il volo del 16 dicembre 2021 delle 21:45.
Sono 1.151 €. Confrontiamo ora il costo totale dei voli acquistati singolarmente con quello dei voli multitratta con stopover a Doha.
| | | | |
| --- | --- | --- | --- |
| Tappa | Voli multitratta | Voli multitratta | Voli sola andata |
| Pisa – Doha | (volo delle 11:10) | (volo delle 06:30) | 662 € (entrambi i voli hanno lo stesso prezzo) |
| Doha – Sydney | | | 1.062 € |
| Brisbane – Pisa | | | 1.151 € |
| Total | 1.408 € | 3.157 € | 2.875 € |
Quindi, l'opzione migliore risulta di gran lunga quella di prenotare voli multitratta, selezionando quello in partenza da Pisa alle 11:10. Allo stesso tempo, è interessante notare che, se tu volessi partire necessariamente da Pisa alle 06:30 per trascorrere più tempo a Doha, allora prenotare voli singoli di sola andata risulterebbe più conveniente dell'acquisto di voli multitratta.
Infine, per onestà intellettuale, potrei tagliare ulteriormente il costo dei voli di sola andata selezionando voli con più layover. Ma, a quel punto, sarebbe un itinerario diverso da quello con i voli multitratta (in particolare, con riferimento al complessivo tempo di volo). Di conseguenza, non sarebbero più paragonabili.
Voli multitratta: consigli finali
In questo post abbiamo appena visto un esempio di come prenotare voli multitratta e li abbiamo confrontati con voli acquistati singolarmente. Risulta in genere che acquistare voli multitratta sia molto più conveniente che acquistare biglietti singoli di sola andata. Ma, nel caso tu non possa essere flessibile su date e orari, prenotare voli singoli può talvolta essere più economico che acquistare voli multitratta.
Quindi, il mio consiglio è sempre quello di effettuare quanta più ricerca possibile in anticipo e confrontare le possibili combinazioni, a seconda dei tuoi bisogni.
Ti è piaciuto questo post? Hai mai prenotato voli multitratta? Lascia un commento qui sotto e seguimi sui social networks per rimanere sempre aggiornato!
Se hai bisogno di prenotare il tuo alloggio, puoi prenotare attraverso Hostelworld (questo è un affiliate link: guadagnerò una piccola commissione se prenoterai attraverso questo link senza alcun costo aggiuntivo per te).