Disclosure: this post contains affiliate links: I will earn a small commission, if you make a purchase through these links, without any additional cost to you.
Key West is part of the Florida Keys, an archipelago south-west of Florida. The Keys look like a long dotted line from Miami until Key West, the southernmost island (and, actually, the southermost point of the United States as well, located just 90 miles from Cuba) and they are connected to each other by a series of bridges and causeways. In fact, you can really drive from Miami to Key West along the iconic Overseas Highway (U.S. Highway 1): you will definitely be stunned when you drive along this 113-mile road (181 km). You will be driving across beautiful tropical islands, enjoying amazing ocean views on both sides of the highway. That's one of the most wonderful scenic roads I have ever driven. It is indeed one of a kind.
How to get to Key West from Miami
If you are staying in Miami, I definitely suggest getting to Key West by car and enjoying the wonderful drive. If you need some advice about renting a car, you can read this post where I have explained how to rent a car step by step. Keep in mind that the speed limit is quite low along the Overseas Highway, as it has just two lanes for most of its length. Moreover, the traffic is often heavy. Then, consider it will take at least three hours to get to Key West if you are in Miami.
Otherwise, in Miami you can find a lot of bus tours to get to Key West if you don't feel to drive. Of course, it will be much less exciting. Moreover, most of these tours are one-day trips: then, you will spend more time on the bus than in Key West. On the contrary, I definitely recommend spending at least one night in Key West: in fact, that's the moment when the island gets more lively.
Eventually, you might consider to take a cruise from Miami or even fly to Key West, which has its own international airport.
How long to stay in Key West
My advice is to spend at least one night in Key West. Of course, you can make a one-day trip from Miami, but it would be too rush in my opinion. You would not fully appreciate the place, as you would spend a lot of time on the bus half asleep after waking up very early in the morning.
Instead, if you make it for instance a two-day trip, you can fully enjoy your drive, take pictures and stop at one of the islands along the way in a more relaxed attitude. In fact, in this trip more than ever, the journey is perhaps more important than the destination.
So, this is the plan I followed when I visited Key West from Miami. I left in the morning (but not at sunrise: I am definitely not an early bird!) with my rental car and I hit the Overseas Highway. Then, I stopped for a couple of hours at the Bahia Honda State Park and I got to Key West in time to enjoy the sunset and the night-life on the island, staying at the awesome guest house An Island Oasis. The next day I finally spent some time on the beach in the morning and then I got back to Miami in the evening.
The Seven-Mile Bridge
This is the longest bridge along the Overseas Highway and it connects the Middle Keys to the Lower Keys. It is the perfect spot to take some pictures: in fact, a section of the old bridge is now closed to the traffic and accessible by pedestrians only. In the past, in fact, the Keys were connected to the mainland by railway, but, after it was damaged by a hurricane in 1935, it was never rebuilt and the Overseas Highway took its place.
Bahia Honda State Park
After the Seven-Mile Bridge, you enter the Lower Keys, the southermost islands of the archipelago. At this point, I definitely suggest stopping at the Bahia Honda State Park and spend some time on the beach. It is a perfect location for snorkeling. You will just have to pay a small fee to enter the park with your car. You may also consider to spend a night on the island, as you can camp here.
What to do and see in Key West
Key West is a very small town: it is about 4 miles long and 1 mile wide. So, you can park your car at your hotel and get around on foot. Typical Key West architecture features colonial style: rooms are usually in 2-story houses with a patio and a small garden, which is great to hang out in the evening. Key West is definitely a melting pot of people and lives in a world of its own: you will meet people from many different countries and you feel a much more laid-back attitude than in Miami. You will see even chickens running around along the streets and, around Hemigway's house, the famous 6-toed cats! You will feel, then, a general open-minded atmosphere, which can be summed up in the town motto "One Human Family". Moreover, in 1982 Key West became famous for the so-called "Conch Republic", as they symbolically seceded from the United States to protest against the traffic checkpoint set up at Key Largo to search for narcotics and illegal immigrants, that, as a matter of fact, prevented tourists from getting to Key West. Today, the anniversary of the Conch Republic is still celebrated every year to remark the free spirit of Key West.
I got to Key West in the late afternoon. After a quick shower, I immediately dashed to Mallory Square. It is a very lively spot in Key West: as it faces the ocean west, every night people gather here to see the sunset from one of the several outdoor cocktail bars around the square (the "Sunset Celebration"). You will have the chance to listen to live music and watch buskers performing.
After the sunset, people move to Duval Street, where you will have plenty of choices for restaurants and bars to spend the night at.
Next day, after enjoying my breakfast on a shady patio, I went to the Fort Zachary Taylor State Park Beach located on the south-west side of the island. Unlike Miami, keep in mind that Key West is not very famous for its beaches, as most of its coastline is quite rocky. On the contrary, it is much more popular for snorkeling and diving, thanks to the coral reef and the sunken wrecks at the bottom of the ocean.
Nonetheless, Fort Zachary State Park Beach is definitely worth to go and it is the perfect place if you want to soak up the sun for one day, as it features white sand and crystal clear water. On the beach, you will find a restaurant and a bar too.
After spending some hours at this beautiful beach, I jumped in my car and I drove back to Miami. But, maybe, your path might be different and from here it may lead you to some other destination in the world. Who knows!
If you wish to buy a travel guide about Key West and Miami before your journey, I definitely recommend this one by Lonely Planet.
If you liked this post, leave a comment below and follow me on social networks to get the latest updates!
If you need to book your accomodation in Key West, book now with Hostelworld or Expedia!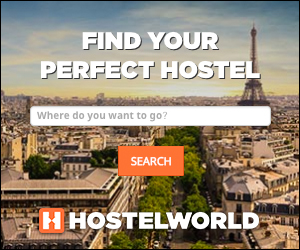 Key West: una incredibile scenic drive da Miami
Disclosure: questo articolo contiene link di affiliazione: guadagnerò una piccola commissione se completerai un acquisto attraverso questi link, senza alcun costo aggiuntivo per te.
Key West fa parte delle Florida Keys, un arcipelago a sud-ovest della Florida. Le Keys appaiono come una lunga linea punteggiata da Miami fino a Key West, l'isola più a sud (e, in realtà, anche il punto più a sud degli Stati Uniti, essendo a sole 90 miglia da Cuba) e sono collegate fra loro da una serie di viadotti. Infatti, è possibile davvero guidare da Miami fino a Key West lungo la iconica Overseas Highway (U.S. Highway 1): resterai certamente meravigliato quando guiderai lungo i 180 km di questa strada, attraverso suggestive isole tropicali e con viste mozzafiato sull'oceano su entrambi i lati della highway. Resta una delle strade panoramiche più belle su cui abbia mai guidato, essendo veramente unica nel suo genere.
Come arrivare a Key West da Miami
Se ti trovi a Miami, ti suggerisco vivamente di raggiungere Key West in auto e goderti l'incredibile viaggio. Se hai bisogno di qualche dritta su come noleggiare un'auto, puoi leggere questo articolo dove spiego cosa fare per noleggiare un'auto passo per passo. Ricorda che i limiti di velocità sono piuttosto bassi lungo la Overseas Highway, essendo solamente a due corsie per lunghi tratti. Inoltre, il traffico è spesso molto intenso. Considera, quindi, che ti occorreranno almeno tre ore per arrivare in auto a Key West da Miami.
Altrimenti, a Miami puoi trovare un sacco di tour in autobus per andare a Key West se non ti senti di guidare. Naturalmente, sarà molto meno eccitante. Inoltre, la maggior parte di questi tour sono gite in giornata: di conseguenza, passerai più tempo in autobus che a Key West. Al contrario, ti consiglio invece di trascorrere almeno una notte a Key West: la sera, infatti, è il momento in cui l'isola mostra il suo lato più vivace.
Infine, potresti prendere anche in considerazione di fare una crociera da Miami o addiritura prendere direttamente un volo per Key West, che ha un proprio aeroporto internazionale.
Quanto tempo passare a Key West
Il mio consiglio è di trascorrere almeno una notte a Key West. Naturalmente, puoi organizzare una gita in giornata da Miami, ma a mio parere sarebbe fatto tutto troppo di corsa. Non apprezzeresti pienamente il luogo, perchè ad esempio passeresti molto tempo mezzo addormentato sull'autobus dopo esserti svegliato molto presto al mattino.
Invece, organizzando ad esempio una gita in due giorni, ti puoi godere pienamente il viaggio in auto, fare foto e fermarti su una delle isole lungo la strada, il tutto in modo molto più rilassato. Infatti, più che mai in questo caso, il viaggio è forse più importante della destinazione stessa.
Quindi, questo è il programma che ho seguito quando sono andato a Key West da Miami. Sono partito la mattina (ma non all'alba: non sono di certo un tipo mattiniero) con la mia auto a noleggio e ho imboccato la Overseas Highway. Quindi, mi sono fermato per un paio d'ore al Bahia Honda State Park e sono arrivato a Key West in tempo per godermi il tramonto e la vita notturna dell'isola, alloggiando presso la stupenda guest house An Island Oasis. Il giorno seguente ho infine trascorso qualche ultima ora in spiaggia prima di rientrare a Miami in serata.
Il Seven-Mile Bridge
Si tratta del viadotto più lungo che incontrerai sulla Overseas Highway: collega le Middle Keys alle Lower Keys. È il punto perfetto per fare delle foto: infatti, una parte del vecchio ponte è oggi chiusa al traffico e accessibile solo ai pedoni. In passato, infatti, le Keys erano collegate al resto della Florida dalla ferrovia, ma, dopo che fu pesantemente danneggiata da un uragano nel 1935, non fu più ricostruita e la Overseas Highway prese il suo posto.
Bahia Honda State Park
Dopo il Seven-Mile Bridge, si entra nelle cosiddette Lower Keys, le isole più a sud dell'arcipelago. A questo punto, ti suggerisco di fare una sosta al Bahia Honda State Park e passare qualche ora in spiaggia. È una location perfetta per fare snorkeling. Dovrai solo pagare un piccolo pedaggio per accedere al parco con la tua auto. Puoi anche valutare di trascorrere una notte sull'isola, visto che è presente un campeggio.
Cosa fare e vedere a Key West
Key West è una città piccola: è lunga circa 6 km e larga 1,5 km. Quindi, puoi tranquillamente parcheggiare la tua auto in hotel e spostarti a piedi. La tipica architettura di Key West è caratterizzata dallo stile coloniale: le camere per alloggiare sono di solito in case di due piani con un patio e un piccolo giardino, ideale per far due chiacchere la sera. Key West è certamente un melting pot di persone e vive in un mondo tutto suo: incontrerai gente da ogni parte del mondo e sperimenterai un atteggiamento molto più rilassato rispetto a Miami. Vedrai addirittura polli che scorrazzano liberi lungo le strade e, intorno la casa di Hemigway, i famosi gatti a sei dita! In generale, sentirai una atmosfera molto aperta e accogliente, che può essere riassunta nel motto della città "One Human Family". Inoltre, nel 1982 Key West divenne famosa per la cosiddetta "Conch Republic", quando simbolicamente si separò dal resto degli Stati Uniti per protestare contro i posti di blocco installati a Key Largo per fermare il traffico di narcotici e immigrati clandestini, che, in pratica, impedivano ai turisti di raggiungere Key West. Oggi, l'anniversario della Conch Republic è ancora festeggiato ogni anno per rimarcare lo spirito libero di Key West.
Io sono arrivato a Key West nel tardo pomeriggio. Dopo una doccia veloce, mi sono diretto subito verso Mallory Square. Si tratta di un luogo molto vivace a Key West: essendo rivolto sull'oceano verso ovest, ogni sera la gente si ritrova qui per godersi il tramonto dai vari bar all'aperto intorno la piazza (la "Sunset Celebration"). Avrai l'occasione per ascoltare della musica dal vivo e osservare artisti di strada all'opera.
Dopo il tramonto, la gente si sposta in Duval Street, dove avrai vasta scelta di ristoranti e bar dove trascorrere la serata.
Il giorno successivo, dopo essermi goduto la colazione in un patio ombreggiato, mi sono diretto verso la Fort Zachary Taylor State Park Beach, situata nel lato sud-ovest dell'isola. A differenza di Miami, considera che Key West non è molto famosa per le sue spiagge, poichè la sua costa è piuttosto rocciosa. Al contrario, è molto più popolare per lo snorkeling e le immersioni, grazie alla barriera corallina e ai vari relitti affondati sul fondo dell'oceano.
Ciò nonostante, la Fort Zachary State Park Beach merita certamente di essere visitata ed è il luogo perfetto se vuoi crogiolarti al sole per un giorno, con sabbia bianca e acqua cristallina. In spiaggia troverai pure un ristorante e un bar.
Dopo aver trascorso qualche ora in spiaggia, sono salito di nuovo in macchina e sono ripartito verso Miami. Ma, magari, il tuo sentiero potrebbe essere differente e da qui potresti dirigerti verso qualsiasi altra destinazione nel mondo. Chissà!
Se desideri acquistare una guida di viaggio su Key West e Miami prima della partenza, ti consiglio certamente questa a cura di Lonely Planet.
Miami e le Keys (con carta estraibile) – Lonely Planet
Se ti è piaciuto questo articolo, lascia un commento e seguimi sui social networks e rimani sempre aggiornato!
Se hai bisogno di prenotare il tuo alloggio, prenotare ora attraverso Hostelworld o Expedia!