Disclosure: this post contains affiliate links: I will earn a small commission, if you make a purchase through these links, without any additional cost to you.
Southern California is famous all over the world for its dream-like coast: wide sand beaches that stretch for miles along the Pacific Ocean, making you breathless. What I love most of them is their wild side and immensity: you can walk along the shore for hours and you will always find a quiet spot to lay down and relax; it's heaven for surfers, but those who can't will appreciate anyway the clearness of the ocean water: getting pushed to the shore by the waves it's a burst of energy I love (of course, always be careful about the rip currents!).
In this post, I am going to describe the beaches I liked most during my trip in Southern California: I hope you fall in love with them like I did. Are you ready to start this journey? Let's go!
Where to stay
I spend just a few words about accomodation. California is not definitely a cheap place to stay, in particular along the coast. You will find more affordable prices if you look for a motel out of town, along the big highways. During my trip, as a solo traveller, I stayed at the "HI Los Angeles Hostel" in Santa Monica, as it is a convenient point to get around the coast. It is the only hostel in Santa Monica, it offers competitive prices (if you consider the average in this area) and it is just a block from the beach: I definitely recommend it. If you are not familiar with hostels, check the must-have features of a hostel here.
Santa Monica Pier Beach
This is one of the most iconic beaches in Southern California: honestly, much more for what it represents than for its actual beauty. In fact, here the water is not usually very clear and the beach is quite crowded. But Santa Monica is a symbol of California: it is the end of the legendary Route 66 (see the sign on the Ocean Avenue), its luna-park is famous all over the world: you might consider it a little kitsch, but you will fall in love with it anyway. Walk until the end of the pier and feel the breeze of the ocean; stop somewhere along the way and enjoy an ice-cream, a pizza or a drink.
If you like beach volleyball, come here after 6 pm (not in the week-end), challenge a court and earn your spot! Or just relax watching some games.
Santa Monica is very well connected with Downtown L.A., thanks to the Metro Expo Line: it is just one hour journey and very cheap at the same time (1.75$ for a one-way trip in 2020). Make sure to get your own TAP card if you plan to go around L.A. by public means. Check it out here. Otherwise, you can get a Uber and drop-off at the Santa Monica Pier. Avoid to get here with your own car, as the traffic is really crazy sometimes and parking prices are very high.
Will Rogers State Beach
The Will Rogers State Beach is just a few miles west of Santa Monica. You can get here by bike along the beach path if you are staying in Santa Monica; otherwise, you can get here with your own car: keep in mind that parking space is scarce and expensive. Consider to take Uber instead: for instance, you can drop-off at the Chevron gas station beside the Patrick's Roadhouse. Remember to use the tunnel to access the beach.
It is usually much more quiet than the beach at the Santa Monica Pier and the water here is normally much clearer too. This beach stretches for about three miles: it is ideal for walking, playing beach volleyball (there are many courts available and you can pick-up games during the week-ends), swimming and relax. Here, you will find a nice café on the beach as well as a public rest-room.
Zuma Beach and Point Dume
This is definitely my favourite beach in Southern California. It is a wide long sandy beach in Malibu. Here, you can feel a wilder side of the coast, that here is surrounded by cliffs. Moreover, over the years Zuma Beach and Point Dume have been the location where many movie scenes have been shot: it is not impossible that you find a movie set here when you visit this place.
You can get here either by car or by bus. Driving along the Pacific Coast Highway (also known as Highway 1) is simply amazing. It is one of the greatest scenic roads I have ever driven. Just relax and enjoy the ocean view while you are driving. It is such a good feeling I would never get tired of! Otherwise, you can catch the #534 bus from Santa Monica and get off at the last stop at Trancas Canyon (again, 1.75 $ for a one-way ticket).
Zuma Beach is provided with public rest-rooms. On the contrary, there are not any cafés directly on the beach, so you have to bring your own food. You will find some super-markets and restaurants along the highway though.
Once you get here, you don't want to miss the view from Point Dume. Walk south-east along the shore from Zuma Beach and hike uphill along the path to the top of the cliff. The view from here over the coast is simply stunning and will leave you speechless. As the ground is rocky at times, I suggest wearing some comfortable shoes.
To get back to Santa Monica, if you don't want to walk back to Trancas Canyon, you can take the bus at the stop at the Morning View Drive intersection too.
El Matador Beach
The El Matador Beach is a couple of miles west of the Trancas Canyon bus stop. Unfortunately, as mentioned above, this is the last stop of the #534 bus from Santa Monica: so, you have to walk this last part if you get here by bus. Moreover, you have to walk along the highway, as the shore of Zuma Beach is not connected to El Matador, owing to some private beaches in the middle. So, be careful! On the contrary, if you have got your own car, you can easily park at El Matador.
This beach is even wilder than Point Dume. You have to go down some steep stairs to get to the beach. Unlike Zuma Beach, El Matador is a very narrow secluded beach surrounded by rocks and coves. Early in the morning you can find people practising yoga and meditation here. Public rest-rooms are available at the parking lot only. It goes without saying that here you won't find any bar or restaurant: so, make sure to bring your own food and drinks with you.
Manhattan Beach and Hermosa Beach
Manhattan Beach and Hermosa Beach are two lively towns south of the Los Angeles International Airport (LAX). Though they are just 15 miles (23 km) from Santa Monica, it is a little tricky to get here by public means: you need at least two connections which make the journey about two hours long. However, check the schedule on Google Maps if you are interested in this option. On the contrary, I suggest getting here by car or taking a Uber. If you are fit enough, a very nice idea is to get here by bike along the beach path.
Like Santa Monica, both towns are characterized by a lovely pier: have a walk till the end and feel the ocean breeze. In general, both Manhattan Beach and Hermosa Beach are the perfect place to have some relax on the beach, enjoy a stroll along the ocean and have a coffee in one of the bars around the pier. Furthermore, as these beaches face west, they are an ideal spot to watch the sunset.
Moreover, both beaches host once a year a world-famous pro beach volleyball tournament during the summer: if you are in town, don't miss it and feel its electrifying atmosphere! In particular, if you like this sport, at Manhattan Beach you can go down memory lane enjoying the volleyball "Walk of Fame" along the pier, where the winners of the Manhattan Beach Open earn their place in history every year.
Treasure Island
This name might confuse you, because actually this beach is not on an island! Treasure Island is in fact in the Orange County, south of Laguna Beach.
If you are staying in Santa Monica, the only way to get here is by car, as it is about 70 miles (112 km) far. I definitely suggest that you forget the directions provided by your navigator and that you always stay on the Highway 1, in order to enjoy the ocean view along the road. Like I said speaking of Malibu, the views are simply amazing and the vibes while you are driving are great! So, when you leave Santa Monica, follow directions for Long Beach, then for Huntington Beach and then keep going south along the Pacific Coast Highway. You will finally be stunned by the charm and luxury of Newport Beach.
Treasure Island is just in front of the Montage Resort. You can park your car uphill along the streets of the neighborhood for free. There is also a large super-market nearby along the highway, where you can grab some food to eat on the beach.
Treasure Island is a quite narrow beach, featuring coves and rocks. It is ideal to take amazing pictures. The water is really clear, but, though the beach is guarded, do pay attention to the waves and the current, which may be very strong at times. Moreover, rest-rooms are available for free at the resort.
You can have a wonderful day here, enjoying first your journey and then some quietness at the beach.
My trip in Southern California ends here. I hope you have enjoyed this journey among these wonderful places I have loved so much. If so, leave a comment and follow me on social networks!
Finally, if you wish to buy a travel guide about Southern California before your trip, I definitely recommend one of these by Lonely Planet.
If you need to book your accomodation, book now with Hostelworld or Expedia!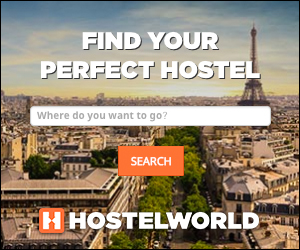 Vivi il sogno della California del Sud!
Disclosure: questo articolo contiene link di affiliazione: guadagnerò una piccola commissione se completerai un acquisto attraverso questi link, senza alcun costo aggiuntivo per te.
La California del Sud è famosa in tutto il mondo per le sue spiagge da sogno: ampie spiagge di sabbia che si allungano per miglia e miglia lungo l'Oceano Pacifico, lasciandoti senza fiato. Quello che mi piace di più è il loro lato selvaggio e la loro immensità: puoi camminare per ore lungo la battigia e trovare sempre un angolo tranquillo per rilassarti; è il paradiso dei surfisti, ma anche chi non lo è apprezzerà comunque la limpidezza e freschezza delle sue acque: farsi trascinare a riva dalle onde è una scarica di energia che mi piace troppo (naturalmente, fai sempre attenzione alle correnti)!
In questo articolo descriverò le spiagge che mi sono piaciute di più durante il mio viaggio nella California del Sud: spero che ti innamorerai di loro proprio come è capitato a me. Sei pronto a partire per questo viaggio? Andiamo!
Dove alloggiare
Spendo giusto qualche parola su dove alloggiare. La California non è certo un luogo economico dove soggiornare, in particolare lungo la costa. Troverai prezzi più convenienti nei motels fuori città lungo le grandi highways. Viaggiando da solo, ho alloggiato presso lo "HI Los Angeles Hostel" a Santa Monica, essendo una buona base di partenza per muoversi la costa. Si tratta dell'unico ostello di Santa Monica, offre prezzi competitivi (se consideri la media nella zona) e si trova a un solo isolato dalla spiaggia: lo consiglio sicuramente. Se non sei molto familiare con gli ostelli, leggi qui i servizi che non possono mancare in un ostello.
Santa Monica Pier Beach
Questa è una delle spiagge più iconiche della California del Sud: onestamente più per ciò che rappresenta che per la sua reale bellezza. Infatti, qui di solito l'acqua non è molto limpida e la spiaggia è sempre piuttosto affollata. Ma Santa Monica resta un simbolo della California: è la fine della leggendaria Route 66 (vedi il cartello lungo la Ocean Avenue) e il suo luna-park è famoso in tutto il mondo: potrai considerarlo un po' kitsch, ma te ne innamorerai lo stesso. Cammina fino alla fine del molo e respira la brezza dell'oceano; fermati lungo il percorso e goditi un gelato, una pizza o qualcosa da bere.
Se ti piace il beach-volley, vieni qui dopo le 18 (non durante il week-end), lancia la tua sfida e guadagna il tuo posto in campo! Oppure semplicemente rilassati guardando le partite.
Santa Monica è ben connessa con il centro di Los Angeles, grazie alla Metro Expo Line: è solo un'ora di viaggio e il biglietto molto economico allo stesso tempo (1,75 $ per tratta nel 2020). Assicurati di avere la tua TAP card se intendi muoverti a Los Angeles con i mezzi pubblici. Trovi tutte le informazioni qui. Altrimenti, puoi chiamare Uber e scendere al Santa Monica Pier. Evita di venire qui con la tua auto, perchè il traffico è davvero pazzesco a volte e i parcheggi sono molto cari.
Will Rogers State Beach
La Will Rogers State Beach è giusto qualche miglia a ovest di Santa Monica. Se alloggi a Santa Monica, puoi arrivare qui in bicicletta lungo la pista ciclabile sulla spiaggia; altrimenti, puoi venire con la tua auto: ricordati però che il parcheggio è scarso e costoso. Considera piuttosto di prendere Uber: ad esempio, puoi scendere alla stazione di servizio Chevron accanto alla Patrick's Roadhouse. Ricordati di usare il sottopasso per andare in spiaggia.
Di solito questa spiaggia è molto più tranquilla di quella al Santa Monica Pier e l'acqua è normalmente più limpida. La spiaggia si allunga per circa 4,5 km: è ideale per camminare, giocare a beach-volley (ci sono molti campi disponibili e riesci facilmente a giocare nei week-end), nuotare e rilassarsi. Qui troverai anche un carino bar sulla spiaggia e un bagno pubblico.
Zuma Beach and Point Dume
Questa è senza dubbio la mia spiaggia preferita nella California del Sud. Si tratta di una lunga spiaggia sabbiosa nella zona di Malibu. Qui puoi veramente avere un assaggio del lato più selvaggio della costa, che qui è circondata da scogliere. Inoltre, Zuma Beach e Point Dume negli anni sono stati la location dove sono state girate molte scene di film: non è impossibile che tu ti ritrova in mezzo a un set quando visiti questo luogo.
Puoi arrivare qui sia in auto, sia in autobus. Guidare lungo la Pacific Coast Highway (conosciuta anche come Highway 1) è semplicemente fantastico. È una delle più belle strade panoramiche lungo cui abbia mai guidato. Rilassati e goditi la vista dell'oceano mentre stai guidando. È una bellissima sensazione di cui non mi stancherei mai! Altrimenti, puoi prendere l'autobus numero 534 da Santa Monica e scendere all'ultima fermata a Trancas Canyon.
Zuma Beach è altresì fornita di bagni pubblici. Al contrario non ci sono bar in spiaggia: devi quindi portarti il tuo pranzo al sacco. Troverai comunque alcuni supermercati e ristoranti lungo la statale.
Una volta arrivato, non perderti la vista da Point Dume. Cammina verso sud-est da Zuma Beach lungo la battigia e poi prendi il sentiero per salire sulla scogliera. La vista da qui verso la costa è fantastica e ti lascerà senza parole. Poichè il terreno è pietroso a tratti, ti consiglio di indossare delle scarpe comode.
Per tornare a Santa Monica, se non vuoi camminare indietro fino a Trancas Canyon, puoi riprendere l'autobus anche alla fermata all'incrocio della statale con Morning View Drive.
El Matador Beach
La spiaggia di El Matador è circa 3 km a ovest della fermata dell'autobus di Trancas Canyon. Sfortunatamente, come detto prima, questa è l'ultima fermata dell'autobus 534 da Santa Monica: di conseguenza, dovrai percorrere a piedi quest'ultima parte di strada se arriverai in autobus. Inoltre, dovrai camminare lungo la statale, perchè Zuma Beach non è direttamente collegata a El Matador, a causa di alcune spiagge private in mezzo. Quindi, fai attenzione! Altrimenti, se hai l'auto, puoi parcheggiare tranquillamente alla spiaggia di El Matador.
Questa spiaggia è ancora più selvaggia di Point Dume. Per arrivare, bisogna scendere delle ripide scale. A differenza di Zuma Beach, El Matador è una spiaggia molto piccola e stretta, circondata da rocce.
La mattina presto puoi incontrare persone che praticano yoga e meditazione. Bagni pubblici sono disponibili solo nel parcheggio. Non c'è bisogno di dire che qui non troverai bar o ristoranti: assicurati quindi di portarti un pranzo al sacco.
Manhattan Beach e Hermosa Beach
Manhattan Beach e Hermosa Beach sono due vivaci cittadine a sud dell'aeroporto internazionale di Los Angeles. Sebbene siano distanti solo circa 23 km da Santa Monica, è piuttosto complicato arrivare qui con i mezzi pubblici: hai bisogno di almeno due coincidenze, il che rende il viaggio lungo almeno due ore. Verifica comunque gli orari su Google Maps se ti interessa questa opzione. Al contrario, ti suggerisco di venire qui in auto o prendendo Uber. Se sei abbastanza allenato, un'altra idea molto carina è venire qui in bicicletta lungo la pista ciclabile sulla spiaggia.
Come Santa Monica, entrambe le città sono caratterizzate da un molo molto carino: cammina fino alla fine e goditi l'aria dell'oceano. In generale, sia Manhattan Beach, sia Hermosa Beach sono il posto perfetto per un po' di relax in spiaggia, farsi una passeggiata sul lungomare e prendere un caffè in uno dei bar intorno al molo. Inoltre, essendo rivolte verso ovest, queste spiagge sono il luogo ideale per osservare il tramonto.
Inoltre, entrambe le spiagge ospitano una volta l'anno un famoso torneo professionistico di beach-volley durante l'estate: se sei in città, non perderlo e vivi la sua atmosfera elettrizzante! In particolare, se ti piace questo sport, a Manhattan Beach puoi rivivere momenti passati, camminando lungo la "Walk of Fame" sul molo, dove ogni anno i vincitori del Manhattan Beach Open si guadagnano il loro posto nella storia.
Treasure Island
Questo nome potrebbe confonderti, perchè in realtà questa spiaggia non è su un'isola! Treasure Island si trova infatti nella Orange County, a sud di Laguna Beach.
Se alloggi a Santa Monica, l'unico modo di arrivare qui è in auto, essendo distante circa 112 km. Senza dubbio, ti suggerisco di dimenticare le indicazioni del tuo navigatore satellitare e rimanere sempre sulla Highway 1, per goderti la vista sull'oceano lungo la strada. Come ho detto parlando di Malibu, la vista è fantastica e le sensazioni mentre guidi sono pazzesche! Quindi, quando lasci Santa Monica, segui le indicazioni per Long Beach, poi per Huntington Beach e quindi continua verso sud lungo la Pacific Coast Highway. Sarai quindi infine abbagliato dal fascino e dal lusso di Newport Beach.
Treasure Island si trova davanti il Montage Resort. Puoi parcheggiare l'auto gratis risalendo le strade del quartiere verso le colline retrostanti. Nelle vicinanze, lungo la statale, si trova anche un grande supermercato, dove puoi acquistare del cibo da mangiare in spiaggia.
Treasure Island è una spiaggia piuttosto stretta e piccola, caratterizzata da rocce e piccole insenature. È ideale per scattare foto. L'acqua è molto limpida, ma, sebbene la spiaggia sia sorvegliata, fai molta attenzione alle onde e alle correnti, che qui possono essere molto forti a tratti. Inoltre, presso il resort sono disponibili bagni gratuitamente.
Puoi trascorrere una giornata fantastica qui, godendoti prima il viaggio e poi rilassandoti in spiaggia.
Il mio viaggio nella California del Sud finisce qui. Spero tu ti sia divertito durante il racconto di questi luoghi che io ho apprezzato così tanto. Se così, lascia un commento qui sotto e seguimi sui social network!
Se desideri acquistare una guida di viaggio riguardo la California prima della partenza, ti consiglio una di queste a cura di Lonely Planet.
California – Lonely Planet
Los Angeles Pocket (con carta estraibile) – Lonely Planet-
Los Angeles, San Diego & Southern California – Lonely Planet [in lingua inglese]
Coastal California – Lonely Planet [in lingua Inglese]
Se hai bisogno di prenotare il tuo alloggio, prenota subito attraverso Hostelworld o Expedia!