Disclosure: this post contains affiliate links: I will earn a small commission, if you make a purchase through these links, without any additional cost to you.
Fuerteventura is an island part of the Canary Islands archipelago. It is located in the Atlantic Ocean, west of the coast of Morocco. Even though geographically Canary Islands are located in Africa, they are actually part of Spain.
Given its privileged position, Fuerteventura features a dry and mild weather all year round, with temperatures between 20 and 25 °C (70 – 80 °F). Rarely the maximum temperature exceeds 30 °C (90 °F). Precipitations are scarce and close to zero in the summer.
Fuerteventura was my first trip after the 2020 lockdown due to the COVID-19 emergency: so, I was particularly excited when I visited it, as it had a special meaning to me.
I spent a whole week in Fuerteventura: I drove all around the island with my rental car, visiting a different beach every day.
What I loved most about Fuerteventura was its being so wild. In fact, after leaving the major towns of the island, you will find yourself driving along amazing scenic roads across desert landscapes and dunes, enjoying breathtaking views over the ocean. You will experience the adrenaline of parking your car just a few steps from the beach, far from large crowds. Then, you can't help but notice motorhomes dotting the coast, representing the wild and free spirit of the island.
Fuerteventura is the perfect destination for those who love surfing, windsurfing and kitesurfing. In fact, the island is definitely windy and that's the reason why many people often don't visit it. On the contrary, this is what makes Fuerteventura really special and a true beach lover will definitely like it. It goes without saying that in Fuerteventura you won't find any beach bars, chairs and umbrellas rentals on the beach: it will be just the beach, the ocean and you! Sometimes, you will have to find some sort of shelter from the sand blown by the wind when it is particularly strong. Thankfully, usually beaches don't lack dunes or rocks! You will find out that the locals have been building small circular stone shelters in different beaches in order to lay one's towel down and be sheltered from the wind.
Visiting the beaches of Fuerteventura will give you the opportunity to experience the power of the elements of nature. In addition to the wind, the shores are usually hit by big waves and the current is often strong. Many beaches, in fact, did remind me of the California coast (by the way, read my post about the best beaches in Southern California!). What really shocked me was the power of the tides, that could totally change how the beach looked in a few hours. I am going to tell you more about this later.
Eventually, Fuerteventura is definitely a low-cost destination. In fact, due to the particular fiscal regulation of these islands, life is very cheap. These are just a few examples from my experience in Fuerteventura:
0.4 L beer at a local bar or restaurant: 2 €
petrol: 0.95 €/L
one course meat dinner at a local restaurant: 15 €
That's one of the reasons why for instance so many retired people decide to move here, in addition to the mild weather.
So, are you ready to explore the best beaches in Fuerteventura? Let's go!
How to get to Fuerteventura
Fuerteventura has an international airport located in Puerto del Rosario (IATA: FUE). Check out for instance Ryanair website for low-cost flights from major European cities.
Moreover, Canary Islands are connected to each other by ferries. You may then consider to hop from one island to another during your trip. From Fuerteventura you can get to Lanzarote (from Corralejo) and to Gran Canaria (from Morro Jable). Check out Fred Olsen website for further information about ferries timetables.
How to get around in Fuerteventura
You can get around in Fuerteventura by bus. There are good connections between the main towns and beaches of the island.
Nonetheless, if you really wish to explore every nook and cranny of Fuerteventura, I definitely recommend that you rent a car. If you need some tips about renting a car, read my post about how to rent a car and save. The main roads across the island are very good and wide and will make your drive pleasant. Only a few times you will have to drive along a dirt road to get to the most remote beaches.
What currency is used in Fuerteventura?
As Canary Islands are part of Spain, Euro is the official currency used in Fuerteventura and in the other islands of the archipelago.
Moreover, credit cards are widely accepted in Fuerteventura.
Where to stay in Fuerteventura?
Corralejo, located in the north of Fuerteventura, is the most popular town to stay. It is particularly frequented by Britons and Italians. Its center is quite lively at night with many bars and restaurants. It is just a 30-minute drive from the airport. I recommend staying south of the town, out of the center. El Parque Natural de Corralejo is perhaps the main attraction of Fuerteventura. I stayed at the Surfers Retreat Hostel in a large private room with a beautiful balcony: I highly recommend it (on the contrary, I would not suggest staying in the shared bedroom in the basement)!
If you are looking for a less touristy place, you can consider El Cotillo, in the north-west of Fuerteventura.
Finally, you might consider to stay in one of the towns in the middle or in the south of the island (Caleta de Fuste, Costa Calma, Morro Jable).
How many days should you stay in Fuerteventura?
I spent one week in Fuerteventura and I had plenty of time to drive all across the island and visit its most beautiful beaches.
Should you have more time, I suggest hopping to another island of the archipelago.
Best beaches in Fuerteventura
Parque Natural de Corralejo
As mentioned above, El Parque Natural de Corralejo is probably the main attraction of Fuerteventura. Located south-east of Corralejo, just a few minutes drive from it, the road (FV-1a) across it is an amazing scenic drive.
Driving across the desert dunes will absolutely make you breathless and you will definitely come back home with memorable views.
You can park your car anywhere along the road and then, after a short walk across the dunes, enjoy a beautiful beach with crystal clear water. In general, these beaches are known as the grandes playas.
I went to this beach different times. The first two times I came in the afternoon and this picture was how the beach looked like. On my final day in Fuerteventura, as I was supposed to be at the airport at 4.30 pm, I decided to spend my last hours on this beach. I got here at about 11 am and the landscape looked completely different: a lot of rocks appeared along the shore. The seabed was not sandy anymore, but was rocky as well. I honestly thought to be in another place! After a swim, I relaxed, ate some food and had a nap. When I woke up, it was about 2 pm and the landscape had totally changed: the rocks had disappeared and the seabed was again sandy! It was again the beach I had visited a few days before. As I mentioned in the introduction of this post, this example should make you understand how tides are strong in Fuerteventura.
Isla de Lobos
Isla de Lobos is a small island north of Fuerteventura. It takes only 10 minutes to get here by a taxi boat from Corralejo (15 € for a round trip). A ferry ride takes a little more. As the island is a protected area with a maximum number of people allowed every day, you have to get an authorization to visit Isla de Lobos in advance. It is free of charge.
The island is named after the lobos marinos (literally "marine wolves", a sort of monk seals that used to live here).
There is only a small restaurant on the island, which is usually quite crowded, so I recommend bringing your own food and water with you.
Once you get to Isla de Lobos, I suggest taking a hike along the trail around the island: the loop path is about 7 km (4.5 miles). Like Fuerteventura, Isla de Lobos features a desert landscape as well. On the north side of the island you will find a lighthouse, the halfway point of your hike. You will definitely be rewarded by amazing views along the way.
There is only one sandy beach in Isla de Lobos, Playa de la Caleta, just a few minutes walk from the harbour of the island.
Otherwise, you may find a spot among the rocks in front of the restaurant.
El Cotillo
El Cotillo is a small village in the north-west of Fuerteventura. From Corralejo you can drive to Lajares and then find directions to El Cotillo: I must say that road signs are usually very clear in Fuerteventura. Before going to the beach, you should visit El Faro del Toston, a lighthouse, a few minutes drive north of El Cotillo, from where you can enjoy beautiful views over the ocean. After that, you can head to Playa del Castillo, a wonderful wild beach south of the village. Consider that you have to drive along a dirt road for a couple of minutes to get here.
It is definitely one of the most awesome beaches of Fuerteventura: the view from the top of the cliff is absolutely amazing.
Here, the wind is strong and the sand is often blown in the air: that's why you should find a good spot to lie down among the rocks at the base of the cliff, in order to find some shelter. Otherwise, if you can find one free, you can relax behind one of the stone shelters built by the locals on the beach.
Since El Cotillo is on the west coast of Fuerteventura, from here you can watch a spectacular sunset.
Cofete
Cofete (Playa de Cofete) is definitely the most remote beach of Fuerteventura and one of the most beautiful and wild at the same time. It is located in the south-west of the island.
It is indeed an adventure to get here. It takes about two hours from Corralejo. After driving all the way down the coast to Morro Jable, the southern-most town in Fuerteventura, you have to take a dirt road to pass the mountains and get to the other side of the island: the view from the top of the mountain will definitely make you speechless and you will feel like you are flying, as the wind is so strong here.
After 20 km (12.5 miles), you get to Cofete, a remote tiny village, which nonetheless features a small restaurant near the beach. Don't be scared of driving along this dirt road: it does not have many holes and it is in good condition. Just relax, drive slowly at 30 km/h (20 miles/h) and you will be fine.
Once you are here, you will feel like you are at the end of the world (perhaps the Romans might not have been totally wrong when they thought the world ended here…): the beach is so wild and wide and the immensity of the landscape will definitely mesmerize you; immerse yourself in the silence of this place; breath the salty air from the ocean; walk along the endless shore; let nature fill you with peace.
When you are here, you can't help but notice an isolated old white mansion on the mountain: it goes by the name of Villa Winter (Villa de Los Winters). Built in 1937 by a German engineer, there is a lot of controversy about this place: a lot of conspiracy theories say that it actually was a Nazi base during World War II. Perhaps an answer to this mystery will never be found…
Finally, when I got back to my car, I found this cute friend wandering in the parking lot!
Playa de Jarugo
Playa de Jarugo is a not-so-famous beach on the west coast of Fuertevertura. The best way to get to it is to follow directions on Google Maps: basically, you have to drive first to Tindaya and from there you have to take a dirt road that will lead you to the coast.
If you are staying in Corralejo, I suggest taking a detour to get to Tindaya. First take the FV-1a, the main road along the coast across the Parque Natural de Corralejo; then, when you are headed to La Oliva, take the road that leads to the small village of Vallebron: it is a beautiful scenic road through the mountains. Along the way you will find an incredible viewpoint over the northern part of Fuerteventura. I found this road by chance, just taking a detour: as I said in my post about slow travel, sometimes it feels good to lose yourself for a while and discover unexpected great new places!
Before getting to Playa de Jarugo, at the end of the dirt road, you can stop at one of the several coves along the way. Be careful when you get down from the top of the cliff. Moreover, it may happen that you cannot get back from the way you arrived, owing to the high tide: you surely don't want to be trapped in a cove!
At the end of the dirt road you will find a parking lot and, after a walk across the dunes, you will get to Playa de Jarugo, a wide sandy beach.
Playa de Sotavento
The Playa de Sotavento is located in the south-west of Fuerteventura, after Costa Calma. I suggest taking the exit 73 of the freeway to get to this beach. While the road sign is clear if you are coming from the south, it is not the same if you are coming from the north. It takes about 90 minutes from Corralejo.
The Playa de Sotavento is an amazing pristine beach with white sand and crystal-clear water, that stretches for 5 km (3.5 miles). As the wind here is strong, this is the perfect place for activities like kitesurfing and windsurfing. Otherwise, you can go for a relaxing walk along the long shore.
If you spend an entire day here, you will have an another opportunity to experience the power of tides and see how they affect the beach accordingly.
This was the last beach I visited during my trip to Fuerteventura: which was your favourite one? Leave a comment below and don't forget to follow me on social networks to get the latest updates!
If you wish to buy a travel guide about Canary Islands before your journey, I definitely recommend this one by Lonely Planet.
If you need to book your accomodation in Fuerteventura, book now with Hostelworld or Expedia!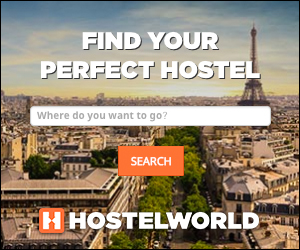 Fuerteventura: le spiagge più belle di una meravigliosa isola selvaggia!
Disclosure: questo articolo contiene link di affiliazione: guadagnerò una piccola commissione se completerai un acquisto attraverso questi link, senza alcun costo aggiuntivo per te.
Fuerteventura è un'isola appartenente all'arcipelago delle Isole Canarie. Si trova nell'Oceano Atlantico, ad ovest della costa del Marocco. Anche se geograficamente le Isole Canarie si trovano in Africa, in realtà esse appartengono alla Spagna.
Data la sua posizione privilegiata, Fuerteventura è caratterizzata da un clima secco e mite tutto l'anno, con temperature fra i 20 and 25 °C. Raramente la temperatura massima supera i 30 °C. Le precipitazioni sono scarse e prossime allo zero durante l'estate.
Fuerteventura è stato il mio primo viaggio dopo il lockdown del 2020 in seguito all'emergenza COVID-19: di conseguenza, ero particolarmente emozionato quando ho visitato l'isola, rivestendo questo viaggio un significato speciale per me.
Ho trascorso una settimana a Fuerteventura: ho girato per tutta l'isola con la mia auto a noleggio, visitando una spiaggia diversa ogni giorno.
Quel che mi è piaciuto di più di Fuerteventura è il suo essere così selvaggia. Infatti, una volta che ci si lascia alle spalle una delle principali cittadine dell'isola, ci si ritrova a guidare lungo spettacolari strade panoramiche fra paesaggi desertici e dune, godendosi allo stesso tempo viste sull'oceano che lasciano senza parole. Potrai provare il senso di libertà di parcheggiare la tua auto a pochi passi dalla spiaggia, lontano dalle grandi folle. Quindi, non potrai non notare i camper e le roulotte che punteggiano la costa qua e là, a rappresentare lo spirito libero e selvaggio dell'isola.
Fuerteventura è la destinazione ideale per coloro che amano il surf, il windsurf e il kitesurf. L'isola, infatti, è decisamente ventosa e questo è il motivo per cui molte persone preferiscono non visitarla. Al contrario, questo è ciò che rende Fuerteventura davvero speciale e ad un vero amante della vita da spiaggia non potrà che piacere. Non c'è quindi bisogno di dire che a Fuerteventura non troverai bar od ombrelloni a noleggio sulla spiaggia: sarai solo tu, la spiaggia e l'oceano! A volte, dovrai trovare qualche forma di riparo dalla sabbia sollevata dal vento quando è particolarmente forte. Per fortuna, di solito nelle spiagge non mancano rocce e dune! Scoprirai che la gente del posto ha costruito negli anni piccoli ripari di pietra in diverse spiagge, in modo da permettere di stendere il proprio asciugamano ed essere riparati dal vento.
Visitare le spiagge di Fuerteventura ti darà l'opportunità di sperimentare la forza degli elementi della natura. Oltre al vento, le spiagge sono infatti battute da grandi onde e la corrente è spesso forte. Molte spiagge mi hanno infatti ricordato molto la California (leggi il mio articolo riguardo le spiagge più belle della California del Sud!). Quel che mi ha veramente sorpreso è la forza delle maree, che possono totalmente cambiare l'aspetto di una spiaggia in poche ore. Ne parlerò più approfonditamente in seguito.
Infine, Fuerteventura è decisamente una destinazione low-cost. Infatti, a causa del particolare regime fiscale dell'isola, la vita qui è molto economica. Questi sono solo alcuni esempi dalla mia esperienza a Fuerteventura:
birra alla spina da 0,4 L in un bar o in un ristorante locale: 2 €
benzina: 0,95 €/L
cena di una portata a base di carne in un ristorante locale: 15 €
Questo è uno dei motivi per cui ad esempio molti pensionati decidono di trasferirsi qui, oltre al clima mite.
Allora, sei pronto per esplorare le più belle spiagge di Fuerteventura? Partiamo!
Come arrivare a Fuerteventura
Fuerteventura è servita da un aeroporto internazionale nei pressi di Puerto del Rosario (IATA: FUE). Cerca per esempio voli low-cost dalle principali città europee sul sito di Ryanair.
Inoltre, le Isole Canarie sono interconnesse fra loro da traghetti. Puoi quindi pensare di saltare da un'isola ad un'altra durante il tuo viaggio. Da Fuerteventura puoi arrivare a Lanzarote (da Corralejo) e a Gran Canaria (da Morro Jable). Verifica il sito di Fred Olsen per maggiori informazioni sugli orari dei traghetti.
Come muoversi a Fuerteventura
A Fuerteventura puoi spostarti tranquillamente in autobus. Ci sono buone connessioni fra le città principali e le spiagge dell'isola.
Ciò nonostante, se desideri veramente esplorare ogni angolo dell'isola, ti suggerisco vivamente di noleggiare un'auto. Se hai bisogno di qualche consiglio riguardo il noleggio di un'auto, leggi il mio articolo su come noleggiare un'auto e risparmiare. Le strade principali dell'isola sono ottime e rendono la guida molto piacevole. Soltanto alcune volte è necessario guidare lungo strade sterrate per arrivare in spiagge particolarmente remote.
Quale moneta si usa a Fuerteventura?
Poichè le Isole Canarie sono parte della Spagna, l'Euro è la valuta ufficiale in uso a Fuerteventura e nelle altre isole dell'arcipelago.
Inoltre, le carte di credito sono comunemente accettate a Fuerteventura.
Dove dormire a Fuerteventura
Corralejo, situata nel nord di Fuerteventura, è la città più popolare dove alloggiare. È particolarmente frequentata da inglesi e italiani. Il suo centro è caratterizzato dalla presenza di molti bar e ristoranti ed è piuttosto vivace la sera. Si trova a soli 30 minuti dall'aeroporto. Suggerisco di alloggiare a sud della città, fuori dal centro. El Parque Natural de Corralejo è probabilmente l'attrazione principale di Fuerteventura. Io ho alloggiato presso l'ostello Surfers Retreat in un'ampia camera privata con un bellissimo balcone: la consiglio sicuramente (eviterei invece di alloggiare presso la camera condivisa nel seminterrato)!
Se cerchi un luogo meno turistico, puoi considerare El Cotillo, nel nord-ovest di Fuerteventura.
Infine, puoi considerare di soggiornare in una delle cittadine nel centro o nel sud dell'isola (Caleta de Fuste, Costa Calma, Morro Jable).
Quanti giorni stare a Fuerteventura
Ho trascorso una settimana a Fuerteventura e ho avuto tutto il tempo necessario per girare in lungo e in largo l'isola e visitare le sue spiagge più belle.
Dovessi avere più tempo, ti suggerisco di visitare un'altra isola dell'arcipelago.
Le spiagge più belle di Fuerteventura
Parque Natural de Corralejo
Come accennato in precedenza, El Parque Natural de Corralejo è forse l'attrazione che contraddistingue di più Fuerteventura. Situato a sud-est di Corralejo, a pochi minuti in auto dal centro, è attraversato da una incredibile strada panoramica (FV-1a).
Guidare attraverso le dune del deserto ti lascerà certamente senza parole e potrai tornare a casa con viste memorabili.
Puoi parcheggiare la tua auto ovunque lungo la strada e poi, dopo pochi passi attraverso le dune, goderti una spiaggia magnifica con acqua cristallina. In generale queste spiagge sono conosciute come grandes playas.
Sono stato in questa spiaggia in diverse occasioni. Le prime due volte nel pomeriggio e questa foto è come appariva la spiaggia. Nel mio ultimo giorno a Fuerteventura, dovendo essere all'aeroporto verso le 16:30, decisi di trascorrere le mie ultime ore sull'isola qui. Arrivai verso le 11 e il paesaggio era completamente diverso: molte rocce ora spuntavano lungo la battigia; il fondo del mare non era più sabbioso, ma anche esso era caratterizzato dalla presenza di scogli. Pensavo onestamente di essere in un altro luogo! Dopo una nuotata, mangiai qualcosa e feci un breve sonnellino. Quando mi svegliai, erano circa le 14 e il paesaggio era radicalmente cambiato: le rocce erano scomparse e il fondo del mare era nuovamente sabbioso! Era di nuovo la spiaggia che avevo visitato alcuni giorni prima. Come avevo accennato nell'introduzione all'articolo, questo esempio dovrebbe rendere bene l'idea di quanto siano forti gli effetti delle maree a Fuerteventura.
Isla de Lobos
Isla de Lobos è un piccolo isolotto a nord di Fuerteventura. Occorrono solo 10 minuti per arrivarci con un taxi boat da Corralejo (15 € andata e ritorno). In traghetto occorre un po' di più. Poichè l'isola è un'area protetta con un numero massimo di persone ammesse ogni giorno, è necessario ottenere un'autorizzazione per visitare Isla de Lobos in anticipo: è gratuita.
L'isola prende il nome dai lobos marinos (letteralmente "lupi marini", una specie di foche monache che un tempo vivevano qui).
C'è solo un piccolo ristorante sull'isola, di solito molto affollato; consiglio quindi di portarsi un pranzo al sacco.
Una volta giunti a Isla de Lobos, suggerisco di intraprendere il trekking lungo il sentiero che costeggia l'isola: il percorso ad anello è lungo circa 7 km. Come Fuerteventura, anche Isla de Lobos è caratterizzata da un paesaggio desertico. Sul lato nord dell'isola si trova un faro, a circa metà del trekking. Lungo il percorso potrai godere di meravigliosi punti panoramici.
C'è una sola spiaggia di sabbia a Isla de Lobos, Playa de la Caleta, a pochi passi dal porticciolo dell'isola.
Altrimenti, puoi cercare il punto più adatto per te fra gli scogli nei pressi del ristorante.
El Cotillo
El Cotillo è un paesino nel nord-ovest di Fuerteventura. Da Corralejo procedi verso Lajares e da lì segui le direzioni per El Cotillo: devo dire che in generale i segnali lungo le strade sono molto chiari a Fuerteventura. Prima di recarti in spiaggia, dovresti fare un salto a El Faro del Toston, a pochi minuti d'auto da El Cotillo verso nord, da cui puoi godere di bellissime viste sull'oceano. A questo punto, puoi dirigerti verso la Playa del Castillo, una meravigliosa spiaggia selvaggia a sud del paese. Tieni presente che dovrai guidare lungo una strada sterrata per un paio di minuti per arrivare qui.
Si tratta certamente di una delle spiagge più belle di Fuerteventura: il panorama dalla cima della scogliera è assolutamente incredibile!
Qui il vento è forte e la sabbia è spesso soffiata in aria: per questo motivo ti consiglio di individuare un buon punto per stendere l'asciugamano fra le rocce alla base della scogliera, per trovare un po' di riparo. Altrimenti, se ne trovi uno libero, puoi rilassarti all'interno di uno dei ripari di pietra costruiti dai locali sulla spiaggia.
Poichè El Cotillo si trova sulla costa ovest di Fuerteventura, da qui potrai osservare uno splendido tramonto.
Cofete
Cofete (Playa de Cofete) è sicuramente una delle spiagge più remote di Fuerteventura ed una delle più belle e selvagge allo stesso tempo. Si trova nel sud-ovest dell'isola.
Arrivare qui è davvero un'avventura. Occorrono circa due ore da Corralejo. Dopo aver guidato lungo tutta la costa est fino a Morro Jable, la città più a sud di Fuerteventura, bisogna prendere una strada sterrata per attraversare le montagne ed arrivare dall'altra parte dell'isola: la vista dalla cima della montagna ti lascerà certamente senza parole e ti sembrerà di volare, da quanto è forte il vento.
Dopo 20 km, si arriva finalmente a Cofete, un remoto villaggio, che nonostante tutto ha comunque un piccolo ristorante vicino la spiaggia. Non aver paura di guidare lungo la strada sterrata: non presenta molte buche ed è in buone condizioni. Rilassati, guida con calma mantenendo i 30 km/h e andrà tutto bene.
Una volta qui, ti sembrerà di essere alla fine del mondo (forse i Romani non si sbagliavano del tutto quando pensavano che il mondo finisse qui…): la spiaggia è selvaggia ed ampia e l'immensità del paesaggio ti incanterà; immergiti nel silenzio di questo posto; respira l'aria salmastra dell'oceano; cammina lungo la riva infinita; lascia che la natura ti riempia di pace.
Quando sei qui, non potrai non accorgerti di una isolata villa sulla montagna: si tratta di Villa Winter (Villa de Los Winters). Costruita nel 1937 da un ingegnere tedesco, ci sono molte discussioni su questo luogo: molte teorie complottiste affermano che in realtà la villa era una base nazista durante la Seconda Guerra Mondiale. Forse una risposta a questo mistero non sarà mai data…
Infine, una volta tornato alla mia auto, incontrai questo simpatico amico che pascolava nel parcheggio!
Playa de Jarugo
Playa de Jarugo è una spiaggia non molto famosa sulla costa ovest di Fuertevertura. Il modo migliore per arrivarci è seguire le indicazioni su Google Maps: in breve, dovrai prima guidare fino a Tindaya e da qui prendere la strada sterrata che ti condurrà sulla costa.
Se alloggi a Corralejo, ti suggerisco di fare una breve deviazione per arrivare a Tindaya. Prima prendi la FV-1a, la strada principale lungo la costa attraverso El Parque Natural de Corralejo; quindi, quando sei in direzione di La Oliva, prendi la strada che conduce al villaggio di Vallebron: si tratta di una bellssima strada panoramica attraverso le montagne. Lungo la via troverai un fantastico punto panoramico verso il nord di Fuerteventura. Ho trovato questa strada per caso, prendendo una deviazione: come ho detto nel mio articolo riguardo lo slow travel, a volte fa bene perdersi per un po' e scoprire nuovi posti inaspettati!
Prima di arrivare a Playa de Jarugo, alla fine della strada sterrata, puoi fare una sosta presso una delle diverse calette lungo la via. Presta molta attenzione quando scendi dalla scogliera. Inoltre, può accadere che tu non possa ripercorrere la via da cui sei sceso, a causa dell'alta marea: di sicuro non vorrai ritrovarti intrappolato in una caletta!
Alla fine della strada sterrata troverai infine un parcheggio e, dopo aver camminato attraverso le dune, sarai arrivato a Playa de Jarugo, un'ampia spiaggia selvaggia.
Playa de Sotavento
La Playa de Sotavento si trova nel sud di Fuerteventura, dopo Costa Calma. Ti consiglio di prendere l'uscita 73 della superstrada per arrivare alla spiaggia. Mentre le indicazioni stradali sono chiare venendo da sud, non si può dire lo stesso se si arriva da nord. Da Corralejo occorrono circa 90 minuti.
La Playa de Sotavento è una spiaggia incontaminata con sabbia bianca ed acqua cristallina, che si distende per 5 km. Poichè il vento è forte, questo è il luogo perfetto per attività come il kitesurf e il windsurf. Altrimenti potrai rilassarti con una bella passeggiata lungo la riva.
Se tracorri qui un'intera giornata, avrai di nuovo l'opportunità di sperimentare la forza delle maree e vedere come modificano l'aspetto della spiaggia di conseguenza.
Questa era l'ultima spiaggia che ho visitato durante il mio viaggio a Fuerteventura: qual è stata la tua preferita? Lascia un commento qui sotto e non dimenticare di seguirmi sui social networks per restare sempre aggiornato!
Se desideri acquistare una guida di viaggio sulle Isole Canarie prima della partenza, ti consiglio senza dubbio questa a cura di Lonely Planet.
Isole Canarie – Lonely Planet
Se hai bisogno di prenotare il tuo alloggio a Fuerteventura, prenota ora attraverso Hostelworld o Expedia!