Disclosure: this post contains affiliate links: I will earn a small commission, if you make a purchase through these links, without any additional cost to you.
The Los Angeles county and in particular Santa Monica are famous for their amazing, endless, sandy beaches and the ocean waves crashing vigorously onto the shore. If you just close your eyes for a second and you think about California, probably you are seeing a beach that stretches for miles and miles, dotted by colourful lifeguard stations, and high waves that hit the shore (if this is what you are really looking for, check out my post about the best beaches in Southern California).
Actually, Santa Monica and Los Angeles have much more to offer to nature lovers than just beach life (and don't get me wrong: I love spending my free time on the beach). Featuring many hilly and mountainous areas, Los Angeles in fact doesn't lack hiking opportunities at all. While probably the hiking trails through the huge Griffith Park are the most popular of the city, there are many other hiking opportunities throughout the county.
During my trip in California, in fact, I was staying at the HI Los Angeles Hostel in Santa Monica and the hostel staff definitely recommended a hike on Temescal Canyon Trail. I had never heard of this place before. So, after gathering some information about it, I decided to take this hike.
Where is Temescal Canyon Trail and directions
Temescal Canyon Trail is part of Temescal Gateway Park, located in Pacific Palisades near Santa Monica, just close to Will Rogers State Historic Park. According to Erwin G. Gudde and William Bright ("California Place Names: The Origin and Etymology of Current Geographical Names"), the term "Temescal" comes from an Aztec word meaning sweathouse, that is a small house used by American Indians, in California as well as Mexico, for sweating and bathing.
You can get to Temescal Canyon from Santa Monica by bus: take the 534 bus from Santa Monica to Malibu and get off at the Pacific Coast Highway – Temescal Canyon stop. Otherwise, you can get to Temescal Canyon by car: there is plenty of parking available for 12$ per day. Finally, you can also take a Uber, as I actually did.
Temescal Canyon Hiking Trail
So, after a huge breakfast at "The Coffee Bean & Tea Leaf" in Santa Monica (definitely my favourite place!), I took a Uber and got to Temescal Gateway Park: it was just a 10-minute drive. The Uber dropped me off at the parking lot. Here a shop and restrooms are available: the place is really nice, as it is immersed in a wood with wooden tables available for a picnic. Even in the summer, it is really a refreshing place to find some shelter from heat. You also find a big map sign to get some orientation (take a picture of it to have it with you later).
This hike is actually a loop, since it takes you along two different trails: Temescal Ridge Trail and Temescal Canyon Trail. Both start at the end of the parking lot, near the store. The loop trail is 2.6 miles long (4.2 km) in total with an elevation gain of about 991 feet (302 m). The hike took me about a couple of hours, including some stops along the way. I definitely recommend bringing enough water and food with you, as it can get very hot along the way. I also suggest wearing hiking shoes (recently I have bought the great Dolomite Diagonal Pro Mid GTX).
So, from the parking lot, I followed directions to the left and took the Temescal Ridge Trail. Soon the trail exited the woods and followed the ridge of the hills of Santa Monica, offering breathtaking views over the ocean and the spectacular mansions dotting the coastline. That was very impressive! Meanwhile, it had gotten very hot, as the trail now didn't offer any shade.
Along the way I had also the opportunity to spot some wildlife, as I saw this beautiful deer.
At the end of Temescal Ridge Trail, I finally got to a beautiful viewpoint offering amazing views over the coastline. Unfortunately, the sky was not perfectly clear, but I could even have a view over Downtown LA.
From here, I started to follow Temescal Canyon Trail to get back to the parking lot.
Now the trail entered the woods again and finally I got some shelter from the sun. After crossing a bridge across a dry creek bed (a waterfall was supposed to be here as well), eventually I got back to the picnic area near the parking lot and ate my lunch in the shade!
Then, I headed to the beach to end my day with a swim in the ocean (as I said, I am indeed a beach lover)!
Did you like this post? Leave a comment below and follow me on social networks to get the latest updates!
If you wish to buy a travel guide about Southern California before your trip, I definitely recommend one of these by Lonely Planet.
If you need to book your accomodation, book now your hostel with Hostelworld or Expedia!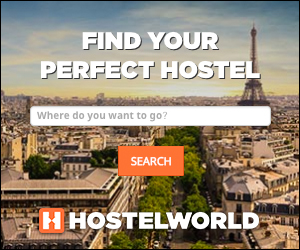 Temescal Canyon Trail: un trekking panoramico a Santa Monica, Los Angeles
Disclosure: questo articolo contiene link di affiliazione: guadagnerò una piccola commissione se completerai un acquisto attraverso questi link, senza alcun costo aggiuntivo per te.
La contea di Los Angeles e in particolare Santa Monica sono famose per le loro incredibili spiagge sabbiose infinite e le onde dell'oceano che si infrangono vigorosamente a riva. Se chiudi gli occhi per un secondo e pensi alla California, probabilmente stai vedendo una spiaggia che si distende per chilometri, punteggiata da colorate torrette di guardaspiaggia, e alte onde che colpiscono la battigia (se è esattamente questo quel che stai sognando, dai un'occhiata al mio articolo riguardo le spiagge più belle della California del Sud).
In realtà Santa Monica e Los Angeles hanno molto più da offrire oltre la vita da spiaggia agli amanti della natura (e non fraintendermi: amo trascorrere il mio tempo libero in spiaggia). Caratterizzata da molte zone collinari, a Los Angeles infatti non mancano assolutamente le opportunità di trekking. Mentre probabilmente i sentieri di trekking dell'enorme Griffith Park sono i più popolari della città, ci sono comunque molte altre opportunità di trekking in tutto il resto della contea.
Durante il mio viaggio in California, infatti, soggiornavo presso il HI Los Angeles Hostel a Santa Monica e il personale dell'ostello consigliava fortemente una escursione al Temescal Canyon Trail. Non ne avevo mai sentito parlare. Così, dopo aver raccolto un po' di informazioni a proposito, decisi di fare questo trekking.
Come arrivare al Temescal Canyon Trail
Il Temescal Canyon Trail fa parte del Temescal Gateway Park, situato nel quartiere Pacific Palisades nei pressi di Santa Monica, proprio nelle vicinanze del Will Rogers State Historic Park. Secondo Erwin G. Gudde e William Bright ("California Place Names: The Origin and Etymology of Current Geographical Names"), il termine "Temescal" deriva da una parola azteca che fa riferimento ad una piccola costruzione utilizzata dai Nativi Americani sia in California, sia in Messico, come una specie di sauna.
È possibile arrivare al Temescal Canyon da Santa Monica in autobus: bisogna prendere l'autobus 534 da Santa Monica a Malibu e scendere alla fermata Pacific Coast Highway – Temescal Canyon. Altrimenti, è possibile arrivare al Temescal Canyon in auto: è disponibile un ampio parcheggio per 12$ al giorno. Oppure, infine, puoi chiamare Uber, proprio come ho fatto io.
Temescal Canyon Hiking Trail
Così, dopo una abbondante colazione da "The Coffee Bean & Tea Leaf" a Santa Monica (senza dubbio il mio posto preferito!), chiamai Uber e arrivai al Temescal Gateway Park: ci vollero appena 10 minuti. L'autista di Uber mi lasciò al parcheggio. Qui si trova un piccolo negozio e sono disponibili dei bagni pubblici: il posto è molto carino, essendo immerso nel bosco con tavoli di legno per pic-nic. Anche in piena estate, è sicuramente un luogo fresco per trovare riparo dal caldo. Qui si trova anche un pannello con una grande mappa per orientarsi (conviene fare una foto per averla con sè durante il trekking).
Questo trekking è in realtà un anello, poichè conduce lungo due diversi sentieri: il Temescal Ridge Trail ed il Temescal Canyon Trail. Entrambi iniziano alla fine del parcheggio, vicino al negozio. Il circuito ad anello è lungo complessivamente 4,2 km con un dislivello di circa 302 m. Ho impiegato circa due ore, comprese alcune soste lungo il percorso. Consiglio sicuramente di portare con sè acqua e cibo a sufficienza, poichè può fare molto caldo durante l'escursione. Suggerisco inoltre di indossare scarpe da trekking (recentemente ho acquistato le ottime Dolomite Diagonal Pro Mid GTX).
Quindi, dal parcheggio, iniziai a seguire le indicazioni verso sinistra per il Temescal Ridge Trail. Presto il sentiero si lasciava il bosco alle spalle e si snodava lungo il crinale delle colline di Santa Monica, offrendo viste mozzafiato verso l'oceano e verso le spettacolari ville lungo la costa. Veramente molto impressionante! Nel frattempo, si stava facendo molto caldo, poichè il sentiero non offriva più alcun riparo dal sole.
Ebbi pure l'opportunità di avvistare la fauna selvatica, quando incontrai questo splendido esemplare di cervo.
Alla fine del Temescal Ridge Trail, giunsi finalmente ad uno splendido punto panoramico con viste incredibili lungo la costa. Sfortunatamente, il cielo non era del tutto terso, ma potevo comunque osservare anche i grattacieli del centro di Los Angeles.
A questo punto, iniziai quindi a seguire il Temescal Canyon Trail per tornare al parcheggio.
Il sentiero ora si addentrava nuovamente nel bosco e finalmente ritrovavo un po' di riparo dal sole. Dopo aver superato un ponte attraverso il letto di un ruscello ormai secco (in teoria sarebbe dovuta essere presente pure una piccola cascata), feci infine ritorno all'area picnic vicino al parcheggio e mi gustai il mio pranzo all'ombra degli alberi!
Quindi, mi diressi in spiaggia per terminare la mia giornata con un tuffo rigenerante nell'oceano (come accennato, sono veramente un amante della vita da spiaggia)!
Ti è piaciuto questo articolo? Lascia un commento qui sotto e seguimi sui social networks per rimanere sempre aggiornato!
Se desideri acquistare una guida di viaggio riguardo la California prima della partenza, ti consiglio una di queste a cura di Lonely Planet.
California – Lonely Planet
Los Angeles Pocket (con carta estraibile) – Lonely Planet-
Los Angeles, San Diego & Southern California – Lonely Planet [in lingua inglese]
Coastal California – Lonely Planet [in lingua Inglese]
Se hai bisogno di prenotare il tuo alloggio a Los Angeles, prenota subito attraverso Hostelworld o Expedia!