Disclosure: this post contains affiliate links: I will earn a small commission, if you make a purchase through these links, without any additional cost to you.
"Prato Fiorito is beautiful! Surely you are going to like it! I took this hike a couple of days ago: the flowers are blooming! Come back later when you finish the hike and tell me how it was!" told me the kind lady who served me a coffee at the local bar before I started the hike.
Monte Prato Fiorito (it would sound like "Mount Blooming Meadow" in English) is a mountain (1,297 m high; 4,255 feet) located in the village of San Cassiano di Controne, near Bagni di Lucca, in the province of Lucca, in Tuscany. Its top features a beautiful vast meadow, which offers its best during the spring when it is covered by blooming flowers. That's why the mountain is called like this.
Over the centuries San Cassiano di Controne and Monte Prato Fiorito had been inhabitated by shepherds, who used to lead their livestock to the meadows on the mountain. But, since the XIX century, people have started to leave the village and today only 350 people live here.
In 2019, a group of local volunteers, after a huge work, restored the old trail used by the shepherds, named "Alta Via dei Pastori" (in English "Shepherds' High Path"), by now abandoned, making the path clearly marked and adding signs for directions along the way.
Prato Fiorito was once visited by the English poet Percy Bysshe Shelley too, who described the place like this:
We have ridden, Mary and I, once only, to a place called Prato Fiorito, on the top
of the mountains; the road, winding through forests and over torrents, and on the verge of green ravines, affords scenery magnificently fine.
I cannot describe it to you, but bid you, though vainly, come and see. I take great delight in watching the changes of the atmosphere here, and the growth of the thunder showers with which the noon is often overshadowed, and which break
and fade away towards evening into flocks of delicate clouds.

Shelley, Percy Bysshe, "Select letters of Percy Bysshe Shelley"
"Alta Via dei Pastori" to Monte Prato Fiorito is a loop trail of about 9 km (5.6 miles) with an elevation gain of about 800 m (2,625 feet). Then, you need to be fit to complete the whole loop. It took me about 4.5 hours to make it, including some breaks along the way. I definitely recommend that you wear hiking shoes (recently I have bought the great Dolomite Diagonal Pro Mid GTX), that you bring a jacket with you (it may be cold at the top of the mountain) and that you bring enough food and water with you.
How to get to Monte Prato Fiorito
As mentioned above, the Alta Via dei Pastori trail to Prato Fiorito starts in the small village of San Cassiano di Controne (516 m; 1,693 feet).
If you are coming from Lucca, you need to take the SS12 road and follow directions to Bagni di Lucca and Abetone. After passing Bagni di Lucca, you will see directions to San Cassiano. On the other hand, if you are coming from Firenze, follow directions first to Pistoia, then to San Marcello Pistoiese and then to Bagni di Lucca: finally you will find directions to San Cassiano. At any rate, you can just follow Google directions.
Once you get to San Cassiano di Controne, you can park your car in a small parking lot just before the church of the village. By the way, the old church of San Cassiano di Controne is an attraction itself of the trip, as it dates back to 772: so, it is more than a thousand years old!
The "Alta Via dei Pastori" trail begins just a few steps after the church, in front of a bar. There is a large map, so you cannot miss it.
As I mentioned above, the trail is well marked and directions are clear: always look for the white-and-red signs. You can walk this trail either clockwise or counter-clockwise: I went counter-clockwise, as the signs along the path seems to suggest this way.
The trail is quite steep at the beginning, first through the village, then it curves around the mountain on a grassy ground with awesome views over the valley.
After about 2 km (1.2 miles) you will find a water spring called "Fontana Cannellacqua" (I don't know if the water is drinkable) and an old shelter at a place named "Pian di Luco".
Now, the trail winds up steeply through a chestnut forest: sometimes, you need to use your hands for balance. This is probably the hardest part of the hike.
Finally, the trail leads you to the mountain ridge, which offers amazing scenery with incredible views. Before actually getting to Prato Fiorito, the path first reaches other two lower peaks. Hiking along the mountain ridge is always exciting: it feels like being in some epic adventure from a fantasy novel.
When you get to Prato Fiorito, you will be rewarded by wonderful views and you can get some well-deserved rest!
Then, the trail begins its way downhill to finish the loop. After hiking along the mountain ridge for a while, the trail curves again around the mountain. At this point, I had the oppurtunity to meet a herd of goats grazing on the meadows. I actually had to leave the trail, as they completely blocked the way!
In the last part of the trail, before getting back to the village of San Cassiano, the ground becomes particularly rocky for a while. So, you need to be careful, since you may slip on your way downhill.
Once I got back to San Cassiano, as promised, I visited the local bar again and I recounted my hike to the lady I had met before. Then, I sat at one of the tables in the terrace at the back, enjoying the beautiful view and sipping a cold beer, satisfied for the great day.
Did you like this post? Leave a comment below and follow me on social networks to get the latest updates!
If you are looking for accomodation in Lucca, book now with Hostelworld or Expedia!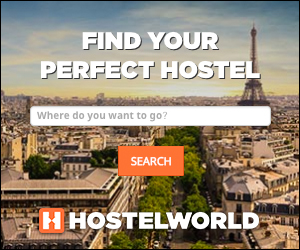 If you are interested in other great hikes in Tuscany, check out my posts about Monte Matanna, Monte Sumbra, Monte Libro Aperto and Parco fluviale del Serchio!
Monte Prato Fiorito (Alta Via dei Pastori): un meraviglioso trekking ad anello da Bagni di Lucca
Disclosure: questo articolo contiene link di affiliazione: guadagnerò una piccola commissione se completerai un acquisto attraverso questi link, senza alcun costo aggiuntivo per te.
"Prato Fiorito è bellissimo! Ti piacerà sicuramente! Ho fatto il giro un paio di giorni fa: i fiori stanno sbocciando! Torna più tardi quando finisci il giro e raccontami com'è andata!" mi disse la gentile signora che mi servì un caffè al bar del paese di San Cassiano prima che iniziassi l'escursione.
Monte Prato Fiorito è un monte alto 1.297 m situato nei pressi del villaggio di San Cassiano di Controne, poco lontano da Bagni di Lucca, in provincia di Lucca, in Toscana. La sua cima è caratterizzata da uno splendido prato, che si mostra in tutto il suo splendore durante la primavera, quando è ricoperto da fiori appena sbocciati. Da qui nasce l'origine del suo nome.
Nel corso dei secoli San Cassiano di Controne e il Monte Prato Fiorito furono a lungo abitati da pastori, che conducevano il loro bestiame sui prati della montagna. In seguito, a partire dal XIX secolo, la popolazione iniziò ad abbandonare il villaggio, che oggi conta solo 350 abitanti.
Nel 2019, un gruppo di volontari locali, dopo un duro lavoro, ha restaurato l'antico sentiero utilizzato dai pastori, conosciuto come "Alta Via dei Pastori", fino a quel momento ormai abbandonato, rendendolo ben marcato e aggiungendo una chiara segnaletica lungo il percorso.
Prato Fiorito fu visitato una volta anche dal poeta inglese Percy Bysshe Shelley, che descrisse il luogo con queste parole:
Mary ed io siamo stati a cavallo, solo una volta, in un luogo chiamato Prato Fiorito, sulla cima delle montagne; la strada, che serpeggia tra le foreste, sopra i torrenti e sull'orlo di verdi burroni, offre una vista magnifica. Non ve la posso descrivere, ma vi invito a venire a vederla, anche se so che è inutile. Mi piace moltissimo guardare come cambia il cielo, e la nascita dei temporali passeggeri che spesso incupiscono il meriggio, scoppiano verso sera e svaniscono in un gregge di nuvole delicate.

Shelley, Percy Bysshe, "Select letters of Percy Bysshe Shelley"
L'Alta Via dei Pastori per Monte Prato Fiorito è un'escursione ad anello di circa 9 km con un dislivello di circa 800 m. Di conseguenza, è necessario un po' di allenamento per completare l'anello. Io ho impiegato circa 4,5 ore, comprese alcune soste lungo il percorso. Consiglio sicuramente di indossare scarpe da trekking (recentemente ho acquistato le ottime Dolomite Diagonal Pro Mid GTX), di portare con sé una giacca (può far freddo sulla cima della montagna) e di avere cibo ed acqua a sufficienza.
Come arrivare sul Monte Prato Fiorito
Come accennato, il sentiero "Alta Via dei Pastori" per Prato Fiorito inizia nel piccolo villaggio di San Cassiano di Controne (516 m).
Proveniendo da Lucca, bisogna prendere la strada SS12 del Brennero e seguire le indicazioni per Bagni di Lucca e Abetone. Dopo Bagni di Lucca, basta seguire le indicazioni per San Cassiano. Al contrario, arrivando da Firenze, bisogna seguire le indicazioni per Pistoia, poi per San Marcello Pistoiese ed quindi per Bagni di Lucca: infine, si seguono le indicazioni per San Cassiano. Ad ogni modo, basta seguire le indicazioni di Google Maps.
Una volta giunti a San Cassiano di Controne, è possibile parcheggiare l'auto nel piccolo parcheggio poco prima la chiesa del paese. Fra le altre cose, l'antica chiesa di San Cassiano è essa stessa un'attrazione dell'escursione, risalendo al 772, dunque più di mille anni fa!
Il sentiero "Alta Via dei Pastori" inizia pochi passi dopo la chiesa, davanti al bar del paese. Lì si trova una grande mappa, che si nota facilmente.
Come accennato in precedenza, il sentiero è ben segnalato e le indicazioni sono chiare: basta fare attenzione a seguire la segnaletica di colore bianco e rosso. È possibile percorrere il sentiero sia in senso orario, sia antiorario: io l'ho completato in senso antiorario, poichè le indicazioni sembrano suggerire questa direzione.
Il sentiero è piuttosto ripido all'inizio, prima attraverso il paese, poi curvando intorno alla montagna su un terreno erboso con splendide viste sulla vallata circostante.
Dopo circa 2 km si trovano una sorgente chiamata "Fontana Cannellacqua" (non so se l'acqua sia potabile) ed un vecchio rifugio, ormai in disuso, al punto detto "Pian di Luco".
Adesso il sentiero si inerpica ripidamente attraverso un bosco di castagni: a volte è necessario sostenersi con le mani sulle rocce per risalire il sentiero. Questa è probabilmente la parte più faticosa dell'escursione.
Il sentiero conduce infine sul crinale della montagna, che offre un paesaggio incredibile con viste mozzafiato. Prima di arrivare effettivamente a Prato Fiorito, il sentiero tocca prima due vette più basse. Camminare lungo il crinale di una montagna è sempre un'esperienza emozionante: è come sentirsi parte di una avventura epica tratta da un romanzo fantasy.
Una volta giunti a Prato Fiorito, si viene ricompensati dai suoi meravigliosi panorami ed è possibile godersi un po' di ben meritato riposo!
Quindi, il sentiero inizia a scendere per completare l'anello. Dopo aver seguito il crinale della montagna per un altro breve tratto, il sentiero gira di nuovo intorno alla montagna. A questo punto, ho avuto modo di imbattermi in un gregge di capre che pascolavano sui prati circostanti. Ho dovuto in realtà anche abbandonare il sentiero per superarle, poiché bloccavano il passaggio!
Nell'ultima parte del sentiero, prima di rientrare al paese di San Cassiano, il terreno diventa piuttosto ghiaioso per un tratto. Di conseguenza, è necessario avere particolare attenzione perché è facile scivolare in discesa.
Una volta tornato a San Cassiano, come promesso, sono tornato al bar del paese per raccontare la mia escursione alla signora che avevo incontrato qualche ora prima. Quindi, mi sono seduto ad uno dei tavoli sulla terrazza sul retro, godendomi la splendida vista sorseggiando una birra fresca, soddisfatto per la bella giornata.
Ti è piaciuto questo post? Lascia un commento qui sotto e seguimi sui social networks per restare sempre aggiornato!
Se stai cercando un alloggio a Lucca, prenota ora con Hostelworld o Expedia!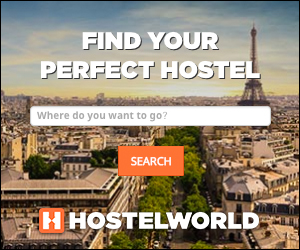 Se sei interessato ad altre emozionanti escursioni di trekking in Toscana, leggi i miei articoli su Monte Matanna, Monte Sumbra, Monte Libro Aperto e Parco fluviale del Serchio!