Disclosure: this post contains affiliate links: I will earn a small commission, if you make a purchase through these links, without any additional cost to you.
Monte Piglione, standing 1,233 m (4,045 feet), is the easternmost peak of the southern Alpi Apuane. Located in the municipality of Pescaglia, in the province of Lucca, in Tuscany, Monte Piglione features gentle grassy slopes which offer wonderful views over the Alpi Apuane and the sea.
The hiking trail I followed to Monte Piglione from Ritrogoli, a small village in the municipality of Pescaglia, is about 12.6 km long (7.8 miles) with an elevation gain of about 530 m (1,739 feet). Therefore, you must be reasonably fit to complete it. Here you can view the track of this hiking trail and see some stats about it. Unfortunately, directions are not always very clear along the way, in particular after Campo all'Orzo when you need to take an unmarked trail through the woods in order to shorten the hike a bit.
As usual, I highly recommend wearing hiking boots (at the moment I am using the great Dolomite Diagonal Pro Mid GTX) and bringing enough water (consider using a reusable water bottle) and food with you (however you can get some refreshments at the mountain hut "Baita Verde" along the way). Moreover, consider bringing with you also a power bank to charge your phone: in fact, using a GPS app on your phone during the hike will definitely affect the battery level. Finally, remember to bring also some warm clothing with you.
So, let's see how to get to Monte Piglione from Ritrogoli in detail.
How to get to Monte Piglione from Ritrogoli (Pescaglia)
This hiking trail to Monte Piglione starts in the small village of Ritrogoli in the municipality of Pescaglia, at an altitude of 792 m (2,598 feet). From Lucca, you need to follow directions to Castelnuovo Garfagnana and then to Pescaglia. After passing Pescaglia, the road keeps winding up the mountain, offering beautiful views down the surrounding valleys, making it a pleasant scenic drive. You need to turn left onto a narrow road when you spot a sign to "Rianchiani – Ritrogoli". After a few kilometres, you find the small village of Rianchiani: I parked my car here, as the road gets dirt from this point on. Nonetheless, parking might be less tricky if you keep driving for another while until the end of the dirt road in Ritrogoli, where there is a large space where you can park more easily. At any rate, you can follow Google directions to get to Ritrogoli:
From here the CAI trail 102 begins, entering the small village, just made up of a few houses. I was pleased for the warm greetings of the locals when I met them.
Then, after crossing a wooden bridge, the path winds up steeply through a wood of chestnut trees.
After about 35 minutes, you find a mountain hut, named "Baita Verde". This is an important crossroads of trails: you need to follow directions to Monte Matanna (the other path leads to Monte Prana).
After a while, the path is suddenly crossed by a material ropeway, that goes up the side of the mountain. This is not something you see every day!
After about 15 minutes from the "Baita Verde" hut (50 minutes from the beginning of the hike), the trail gets out of the woods and opens up on a beautiful large green meadow. On your right an old stone church, whose roof collapsed long ago, resists the passage of time: it is the church of San Antonio Abate, built in 1903. But it is just in front of you that nature reveals its beauty, with a breathtaking view over the sea.
This place is known as "Campo all'Orzo", located at an altitude of 938 m (3,077 feet) and it is another important crossroads of paths. At the same time, it can be a good spot to stop for less experienced hikers.
From Campo all'Orzo you keep following directions to Monte Matanna, now along the CAI trail 101. Now you must be careful, because, just after less than 10 minutes, you need to leave the trail 101 and turn right onto a path downhill into the woods, which leads to a place called "La Parte". Unfortunately, there are no signs of it along the way. You could also keep following the trail 101, but the hike would get quite longer. This is the moment when using a GPS app is very important, so you can see where the unmarked path is. During this part of the hike, keep monitoring your position on the GPS app all the time: in fact, after about 30 minutes since when you took this trail, you need to turn left onto a small path that can go easily unnoticed. Check out the map I shared at the beginning of the post. In a few minutes, you get to another crossroads: here, a sign to the right (not very clear) marks the trail for the final slope to Monte Piglione.
Now the trail winds up steeply to the top of the mountain, first through a pinewood, then on the grassy side of the mountain. After about 30 minutes, you will finally get to the mountain ridge. Monte Pignone actually feature two different peaks. The distance between them is about 1 km (0.6 miles). The northern peak is the highest (1,233 m; 4,045 feet): when you get to the mountain ridge, turn left and walk northwards to reach it. On the top of the northern peak you find a small pile of rocks and a small wooden cross. From here a wonderful view over the Alpi Apuane opens up in front of you. In particular, you can admire Monte Matanna, Pania della Croce and the so-called Omo Morto (the "Dead Man" in Italian, as the mountain range resembles the profile of a man).
After a well-deserved break on the northern peak of Monte Piglione, you can walk back along the mountain ridge and get to the southern peak, where a magical view over the sea awaits you. A large wooden cross marks solemnly the spot.
From here you can walk back to Ritrogoli along the same way.
Did you like this post? Leave a comment below and follow me on social networks to get the latest updates!
If you are looking for accomodation in the Lucca area, book now with Hostelworld or Expedia!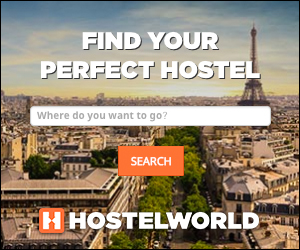 If you are interested in other great hikes in Tuscany, check out my posts about Pania della Croce, Val d'Orcia, Monte Matanna, Monte Sumbra, Monte Libro Aperto, Monte Prato Fiorito and Parco fluviale del Serchio!
Monte Piglione: escursione trekking da Ritrogoli (Pescaglia) sulle Alpi Apuane
Disclosure: questo articolo contiene link di affiliazione: guadagnerò una piccola commissione se completerai un acquisto attraverso questi link, senza alcun costo aggiuntivo per te.
Il Monte Piglione, alto 1.233 m, è la vetta più orientale delle Alpi Apuane meridionali. Situato nel Comune di Pescaglia, in provincia di Lucca, il Monte Piglione è caratterizzato da dolci pendii erbosi che offrono meravigliosi panorami verso le Alpi Apuane e il mare.
Il sentiero che ho seguito per il Monte Piglione da Ritrogoli, un piccolo paese nel Comune di Pescaglia, è lungo circa 12,6 km andata e ritorno con un dislivello di circa 530 m. Di conseguenza è necessario essere sufficientemente allenati per completarlo. Qui di seguito è possibile visualizzare la traccia del sentiero e alcune statistiche a proposito. Sfortunatamente, le indicazioni non sono sempre molto chiare lungo il percorso, in particolare dopo Campo all'Orzo quando bisogna prendere un sentiero non segnato attraverso il bosco per accorciare un poco l'escursione.
Come di solito, consiglio di indossare scarpe da trekking (al momento utilizzo le ottime Dolomite Diagonal Pro Mid GTX) e di portare con sé acqua (considera di portare una borraccia termica, per mantenere l'acqua fresca tutto il giorno) e cibo (lungo il percorso si trova comunque il rifugio "Baita Verde"). Inoltre, ricordo di portare anche un power bank per ricaricare il telefono: infatti, l'utilizzo continuo di app GPS durante l'escursione scaricherà rapidamente la batteria del tuo cellulare. Infine, ricorda di portare anche dell'abbigliamento caldo, come un pile da trekking e una giacca a vento ad esempio, poiché in vetta può essere freddo anche d'estate.
Vediamo quindi come arrivare sul Monte Piglione da Ritrogoli in dettaglio.
Monte Piglione: come arrivare da Ritrogoli (Pescaglia)
Questo sentiero per il Monte Piglione inizia nel piccolo paese di Ritrogoli nel Comune di Pescaglia, ad una altitudine di 792 m. Da Lucca, bisogna seguire le indicazioni prima per Castelnuovo Garfagnana e poi le indicazioni per Pescaglia. Dopo aver superato Pescaglia, la strada risale la montagna su stretti tornanti, offrendo bellissimi scorci sulle valli circostanti, rendendo la guida molto piacevole. Bisogna quindi girare a sinistra quando vediamo il cartello con indicazioni per "Rianchiani – Ritrogoli". La strada si fa ancora più stretta e, dopo alcuni chilometri, appare il paesino di Rianchiani: io ho parcheggiato la mia auto qui, poiché la strada poi diventa sterrata da questo punto in poi. Ciò nonostante, può essere più comodo parcheggiare più avanti alla fine della strada dove si trova un ampio spazio. Ad ogni modo, è possibile seguire le indicazioni di Google Maps per arrivare a Ritrogoli:
Da qui inizia il sentiero CAI 102, che conduce all'interno del paesino, fatto giusto di poche case. Ricordo con piacere i saluti degli abitanti al mio arrivo.
Quindi, dopo aver attraversato un ponte di legno, il sentiero si inerpica ripidamente in un bosco di castagni.
Dopo circa 35 minuti, si trova il rifugio "Baita Verde". Questo è anche un importante snodo di sentieri: bisogna continuare a seguire le indicazioni per il Monte Matanna (l'altro sentiero conduce al Monte Prana).
Poco dopo, il sentiero è improvvisamente attraversato da una teleferica, che sale lungo la dorsale della montagna. Non è qualcosa che si vede tutti i giorni!
Dopo circa 15 minuti dal rifugio "Baita Verde" (50 minuti dall'inizio dell'escursione), il sentiero esce dai boschi e si apre su uno splendido vasto prato verde. Sulla destra sorge una vecchia chiesa in pietra, il cui tetto è crollato, che resiste al trascorrere del tempo: è la chiesa di San Antonio Abate, costruita nel 1903. Ma è davanti ai nostri occhi che la natura si rivela in tutta la sua bellezza, regalando un panorama incantevole verso il mare.
Questo luogo, noto come "Campo all'Orzo", situato ad una altitudine di 938 m, è un altro importante crocevia di sentieri. Allo stesso tempo, è il luogo ideale sia per una sosta, sia come punto di arrivo per chi è meno allenato.
Da Campo all'Orzo bisogna continuare a seguire le indicazioni per il Monte Matanna, ora lungo il sentiero CAI 101. A questo punto è necessario fare attenzione, perchè, dopo circa 10 minuti, bisogna lasciare il sentiero 101 e girare a destra su un sentiero che scende all'interno del bosco, che conduce al luogo noto come "La Parte". Purtroppo, non ci sono indicazioni lungo il percorso. Certamente è possibile continuare a seguire il sentiero 101, ma si allunga molto l'escursione. Questo è il momento in cui è importante utilizzare una app GPS, per vedere dove prendere il sentiero. Durante questa parte dell'escursione, è importante monitorare spesso la propria posizione sulla app GPS: dopo circa 30 minuti dall'imbocco del sentiero, infatti, bisogna girare a sinistra su un piccolo sentiero che è possibile mancare facilmente. Osserva attentamente la traccia del sentiero condivisa all'inizio dell'articolo. In pochi minuti, si arriva ad un ulteriore incrocio: qui, un cartello (non molto visibile) indica sulla destra il sentiero per la salita finale al Monte Piglione.
Il sentiero si inerpica quindi ripidamente verso il crinale, prima attraverso una pineta, poi lungo i pendii erbosi della montagna. Dopo circa 30 minuti si arriva infine sul crinale della montagna. Il Monte Piglione è caratterizzato in realtà da due vette, distanti fra loro circa 1 km. La vetta settentrionale è quella più alta (1.233 m): una volta giunti sul crinale della montagna, si procede a sinistra e si cammina verso nord per raggiungerla. Sulla vetta nord del Monte Piglione si trovano un cumulo di pietre ed una piccola croce di legno. Da qui è possibile ammirare un meraviglioso panorama sulle Alpi Apuane. In particolare, è possibile osservare il Monte Matanna, la Pania della Croce ed il cosiddetto Omo Morto.
Dopo una pausa ben meritata sulla cima nord del Monte Piglione, si torna indietro lungo il crinale della montagna per arrivare alla vetta sud, dove una magica vista sul mare ci attende. Una grande croce di legno segna solennemente il punto.
Da qui è possibile tornare indietro verso Ritrogoli percorrendo la stessa strada.
Ti è piaciuto questo articolo? Lascia un commento qui sotto e seguimi sui social networks per rimanere sempre aggiornato!
Se stai cercando un alloggio nella provincia di Lucca, prenota ora con Hostelworld o Expedia!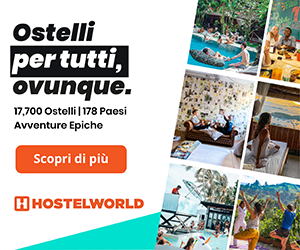 Se sei interessato ad altre emozionanti escursioni di trekking in Toscana, leggi i miei articoli su Pania della Croce, Val d'Orcia, Monte Matanna, Monte Sumbra, Monte Libro Aperto, Monte Prato Fiorito e Parco fluviale del Serchio!