Disclosure: this post contains affiliate links: I will earn a small commission, if you make a purchase through these links, without any additional cost to you.
Cornwall is a county located in the South-West of England facing the Atlantic Ocean. It is a rural area famous both for its wild moorlands and its wonderful green cliffed coastline, featuring small coves with crystal-clear water, that look like those of some tropical paradise. The views from its cliffs over the ocean are really dramatic. Cornwall is also characterized by a mild climate; nonetheless, Cornwall is not a very popular tourist destination, if not for Britons. So, it still preserves its authentic side. Furthermore, in addition to its natural beauties, Southern England in general offers many important heritage sites.
I visited Cornwall in 2015 during the summer: I actually did not know this beautiful county and I booked this trip almost at the last minute, joining a hiking group in a road trip from London. Among other things, in fact, Cornwall is famous for its amazing coastal trails, part of the greater South West Coast Path.
The South West Coast Path
The South West Coast Path is a beautiful trail along the coasts of Somerset, Cornwall, Devon and Dorset, in the South-West of England, from Exmoor National Park to Poole. It is 630 miles long (about 1,000 km), which makes it the longest hiking trail in England. Then, most of our trip in Cornwall was focused on walking different sections of this path, which offers breathtaking views along the way. You will be always surrounded by nature of outstanding beauty. Check out the official website of the South West Coast Path for further info. In particular, usually you can get back to the starting point of your hike by public transport, as the coastal villages are connected by bus.
How to get to Cornwall
For international travellers the easiest way to get to Cornwall is to fly to one of the several international airports in the south of England, like London, Bristol, Exeter, Southampton or Bournemouth. They are served by low-cost airlines, like Ryanair and Easyjet. Check out their websites: they have connections to the major European cities.
In our case, we flew to London Stansted Airport and then we rented a car to start our road trip. By the way, if you need advice about car rental, check out my post about how to rent a car and save.
Cornwall road trip itinerary from London
This is the itinerary we followed in our Cornwall road trip from London: it is about 781 miles (1,257 km) in total.
A – J: London Stansted Airport
B: Stonehenge
C: Dartmoor National Park
D: Lizard Point
E: St Michael's Mount
F: Land's End
G: Tintagel
H: Simonsbath
I: Bath
I have just marked the main landmarks of the trip on the map. Moreover, you can also see Scilly Isles at the bottom left of the map, as we visited this archipelago in a day trip from Penzance.
Let's now see our itinerary in detail.
Stonehenge
After leaving London and spending the night at the Youth Hostel in Cholderton in Wiltshire, the next day our first stop was Stonehenge.
Stonehenge is an iconic world-famous landmark of England. It is located north of Salisbury, in Wiltshire. This ancient circle of upright stones (it dates back to 2,500 BC) today still has a mysterious aura around itself, as it still puzzles historians and archaeologists about its original purpose. There are so many theories about it. Was it a religious site or perhaps was it connected to the world of the ancestors? Among other things, it might have had an astronomical purpose as well. However, I definitely think it is a must-see. The visitor centre is also worth a visit, in particular if you wish to deepen your knowledge about the history of Stonehenge.
Finally, Stonehenge has been an UNESCO World Heritage Site since 1986.
Salisbury Cathedral
Just a 20-minute drive far from Stonehenge, Salisbury is not to be missed. Salisbury is particulary renowned thanks to its gothic cathedral, dating back to the 13th century. Moreover, Salisbury Cathedral is the home of one of the original charters of the Magna Carta, recognized as a symbol of freedom and democracy. The Magna Carta is part of the UNESCO Memory of the World Register, the list of the world's most important documents.
Then, we continued our trip and we got to Exeter, where we would spend two nights staying at the iconic accommodation of the University of Exeter.
Dartmoor National Park
Dartmoor National Park in Devon features wonderful wilderness, moorlands and endless landscapes.
Its numerous walking trails allow you to immerse yourself in nature: during your hike you also have the opportunity to have close encounters with the beautiful Dartmoor ponies and other livestock, that usually graze peacefully on the moorland.
We started our walk through the park from the National Park Visitor Centre in Postbridge (the other two are located in Haytor and Princetown). As the terrain can be rough and muddy, in particular if it rained before your hike, I definitely recommend wearing hiking shoes.
St Michael's Mount
The next day we continued our road trip and headed south-west to Cornwall. Our first stop was St Michael's Mount.
St Michael's Mount is a tidal island off the coast of Marazion. Like Mont Saint Michel in France, it can only be accessed on foot at low tide. At high tide, in fact, the cobbled causeway gets flooded. In St Michael's Mount you can visit the old castle or simply wander through its streets.
Unfortunately, it was a rainy day when we visited it, as you can see from this picture!
After our visit to St Michael's Mount we headed to Penzance, where we would spend two nights.
South West Coast Path: Poldhu Cove to Lizard Point walk
The Lizard Peninsula is located in the south of Cornwall. Here we took our first walk along the South West Coast Path. We started our hike from Poldhu Cove, near Mullion village, and we followed the coastal trail to Lizard Point. It is 8.5 miles (13.6 km) long (one way). The terrain is usually flat with some easy uphill and downhill slopes. In total the elevation gain is about 1,000 feet (about 300 m). Along the way you will be delighted by wonderful views over the ocean, secluded coves and green meadows. You can easily spot livestock grazing as well.
Poldhu Cove is a beautiful sandy beach with a cafè, where I had a great full English breakfast before beginning the hike, by the way! Moreover, here you can take surf lessons.
Not far from Poldhu Cove, along the coastal path you will find the Marconi Station: that's the point from where the first radio signals were transmitted across the ocean to Newfoundland by wireless telegraphy in 1901.
Just before getting to Lizard Point, you will find the wonderful Kynance Cove, one of the most famous spot in Cornwall, that definitely resembles a tropical beach, thanks to its crystal-clear water. Here you will also find a lovely café.
Then, you get to Lizard Point, the southernmost point in Great Britain! Here, you will find the most southerly gift shop in England too!
Finally, you can get back to Poldhu Cove by bus.
Land's End
Land's End is the westernmost point of England (not of Britain though). It offers breathtaking views over the ocean. Land's End is the perfect location to watch a spectacular sunset. Sit down, relax and enjoy every minute of it, feeling the cold wind from the sea. It was definitely one of the most epic moments of our trip. Remember to bring some warm clothing with you, as it can get quite cold in the evening, even in the summer.
Isles of Scilly
The Isles of Scilly are an archipelago located 25 miles (40 km) south-west off the coast of Cornwall. They are over 140 islands, but only five of them are inhabited. They feature spectacular landscapes and wonderful beaches.
You can get to the Isles of Scilly taking the ferry from Penzance to St Mary, the main island of the archipelago. The ferry departs once a day and the voyage lasts about 3 hours. We visited St Mary on a day trip and, matter-of-factly, we just spent a couple of hours on the island: so, it turned out to be too rushed. Then, I definitely suggest spending at least one night on the island if you wish to visit it. At any rate, we took a walk along the beautiful coastal trail around the island. Along the way you will walk also through the old cemetery of St Mary's Old Church.
South West Coast Path: St Ives to Zennor walk
This is another wonderful walk we took along the South West Coast Path, from the seaside town of St Ives to the village of Zennor, on the north coast of Cornwall. The walk is about 6.5 miles long (10 km) one way. You can also make it a loop trail walking back to St Ives through the countryside. Otherwise, you can get back to St Ives catching the bus from Zennor.
Also this walk offers dramatic views over the cliffed coast.
South West Coast Path: Tintagel to Boscastle walk
Then, we kept moving north-east along the coast. Our next stop was Tintagel.
Tintagel, located on the north coast of Cornwall, is famous for its castle, dating back to the 13th century. Tintagel Castle was built here, as this was supposed to be the place where the legendary King Arthur was conceived. So, today his myth lives on and continues to attract many visitors every year.
This is another great walk along the Cornish coastline with spectacular views. The walk is about 4.5 miles (7.2 km) long one way. The trail stretches and curves along rugged cliffs and beautiful coves with crystal-clear water. We were lucky on this day, as the weather was sunny and we could fully enjoy our hike, unlike other days.
Once you get to Boscastle, you can get back to Tintagel by bus as usually.
This was our last moment in Cornwall, as we continued our road trip north-east. After going across Devon, we entered Somerset.
Exmoor National Park
Exmoor National Park, located in Somerset, features wild moorlands and wonderful landscapes and it offers plenty of opportunities for hiking. Somehow it resembles Dartmoor National Park. We stayed at the Simonsbath House, a beautiful old mansion immersed in nature, where it felt like being back in the 19th century; I remember the living-room was so charming, the perfect place to read a good book in the evening and relax. From the hotel we took a beautiful hike through the park.
Bath
The next day we left Simonsbath and we kept driving north-east to London. Halfway we made a stop at Bath.
Bath is the largest town in Somerset and it is renowned for its Roman Baths: in fact, here you can find the only hot natural springs in Britain. Moreover, Bath is famous for its abbey and its Georgian architecture. The river Avon flows through the town. Bath has been often described as the most beautiful town in England: well, I don't know that, but, at any rate, I think that it is definitely worth a visit.
Finally, Bath has been part of the UNESCO World Heritage List since 1987.
Bath was the last place we visited during our road trip. Then, we headed to London to fly back home.
Finally, if you wish to buy a travel guide about Cornwall and southern England before your trip, I definitely recommend one of these by Lonely Planet.
If you are looking for accomodation in Cornwall, book now with Hostelworld or Expedia!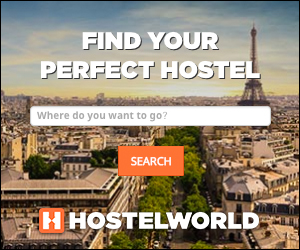 Did you like this post? Which place was your favourite? Leave a comment below and follow me on social networks to get the latest updates!
If you love Britain, check out this post about a day trip to Hampstead Heath in London!
Cornovaglia: l'itinerario ideale per un viaggio on the road da Londra
Disclosure: questo articolo contiene link di affiliazione: guadagnerò una piccola commissione se completerai un acquisto attraverso questi link, senza alcun costo aggiuntivo per te.
La Cornovaglia (Cornwall in inglese) è una contea situata nell'estremo sud-ovest dell'Inghilterra, rivolta verso l'Oceano Atlantico. Si tratta di un territorio rurale famoso sia per le sue brughiere selvagge, sia per le sue meravigliose scogliere verdeggianti, caratterizzate da calette con acqua cristallina, che assomigliano a quelle di qualche lontano paradiso tropicale. Le viste dalle sue scogliere verso l'oceano sono davvero incredibili. La Cornovaglia è caratterizzata da un clima piuttosto mite; ciò nonostante non è una destinazione turistica molto popolare, se non fra la stessa popolazione britannica. Di conseguenza, è riuscita a conservare ancora oggi il suo carattere autentico. Inoltre, oltre alle sue bellezze naturali, il Sud dell'Inghilterra offre in generale molti importanti punti di interesse storici da visitare.
Ho visitato la Cornovaglia nel 2015 durante l'estate: in realtà non conoscevo questa splendida regione all'epoca e prenotai il viaggio quasi all'ultimo minuto, aggregandomi ad un gruppo di appassionati di trekking in un viaggio on the road da Londra. Fra le altre cose, infatti, la Cornovaglia è famosa anche per i suoi magnifici sentieri lungo la costa, che fanno parte del più ampio South West Coast Path.
Il South West Coast Path
Il South West Coast Path è uno splendido sentiero lungo le coste del Somerset, della Cornovaglia, del Devon e del Dorset, nel sud-ovest dell'Inghilterra, dall'Exmoor National Park fino a Poole. È lungo circa 1.000 km complessivamente, il che lo rende il più lungo percorso di trekking dell'intera Inghilterra. Quindi, la maggior parte del nostro viaggio in Cornovaglia si è concentrata nel percorrere a piedi diverse parti di questo sentiero, che offre continuamente viste mozzafiato. Sarai sempre circondato da natura di straordinaria bellezza. Guarda il sito ufficiale del South West Coast Path per maggiori informazioni. In particolare, di solito è sempre possibile tornare al punto di partenza del tuo trekking con il trasporto pubblico, essendo i villaggi lungo la costa connessi fra loro da autobus.
Come arrivare in Cornovaglia
Per viaggiatori internazionali il modo più semplice per arrivare in Cornovaglia è volare verso uno dei vari aeroporti internazionali nel sud dell'Inghilterra, quali Londra, Bristol, Exeter, Southampton o Bournemouth. Essi sono serviti da compagnie aeree low-cost, come Ryanair e Easyjet. Verifica i loro siti web: hanno collegamenti verso le principali città europee.
Nel nostro caso, siamo arrivati all'aeroporto Stansted di Londra e da lì abbiamo noleggiato l'auto per iniziare il nostro viaggio on the road. Fra l'altro, se non sei esperto nel noleggiare un'auto, leggi il mio articolo su come noleggiare un'auto e risparmiare.
Itinerario per un viaggio on the road in Cornovaglia da Londra
Questo è l'itinerario che abbiamo seguito nel nostro viaggio on the road in Cornovaglia da Londra: sono circa 1.257 km in tutto.
A – J: London Stansted Airport
B: Stonehenge
C: Dartmoor National Park
D: Lizard Point
E: St Michael's Mount
F: Land's End
G: Tintagel
H: Simonsbath
I: Bath
Ho segnato solamente i principali punti di interesse del viaggio sulla mappa. Inoltre, è possibile visualizzare anche le isole Scilly sull'angolo in basso a sinistra della mappa, poichè abbiamo visitato questo arcipelago in una gita in giornata da Penzance.
Vediamo ora il nostro itinerario in dettaglio.
Stonehenge
Dopo aver lasciato Londra e aver trascorso la notte allo Youth hostel di Cholderton nel Wiltshire, il giorno seguente la nostra prima tappa fu a Stonehenge.
Stonehenge è un iconico punto di interesse famoso in tutto il mondo in Inghilterra. Si trova a nord di Salisbury, nel Wiltshire. Questo antico cerchio di pietre (risale al 2.500 a.C.) oggi continua a mantenere una misteriosa aura intorno a sè, poichè storici e archeologi discutono ancora sulla sua funzione originaria. Ci sono molte teorie a riguardo. Era un sito religioso oppure forse era connesso all'aldilà? Fra le altre cose, poteva anche avere un ruolo astronomico. In ogni caso, merita certamente una visita. Anche il centro visitatori è da non perdere, in particolare se desideri approfondire la tua conoscenza riguardo la storia di Stonehenge.
Infine, Stonehenge fa parte del Patrimonio Mondiale dell'Umanità dell'UNESCO dal 1986.
Cattedrale di Salisbury
A soli 20 minuti di auto da Stonehenge, Salisbury è da non perdere. Salisbury è particolarmente rinomata grazie alla sua cattedrale gotica, risalente al XIII secolo. Inoltre, presso la Cattedrale di Salisbury è conservato una dei documenti originali della Magna Carta, riconosciuta come un simbolo di libertà e democrazia. La Magna Carta fa parte del Registro Memoria del Mondo dell'UNESCO, la lista dei più importanti documenti storici.
Proseguimmo quindi il nostro viaggio e arrivammo a Exeter, dove avremmo trascorso due notti soggiornando presso i caratteristici alloggi della University of Exeter.
Dartmoor National Park
Il Dartmoor National Park nel Devon è caratterizzato da brughiere, lande e infiniti paesaggi selvaggi.
I suoi numerosi sentieri di trekking ti permettono di immergerti nella natura: durante il trekking avrai anche l'opportunità di ammirare da vicino il bellissimo Dartmoor pony e altri animali al pascolo nella brughiera.
Noi iniziammo il nostro trekking nel parco dal National Park Visitor Centre di Postbridge (gli altri due si trovano a Haytor e a Princetown). Poichè il terreno può essere dissestato e fangoso, specialmente se ha piovuto recentemente, ti consiglio di indossare scarpe da trekking.
St Michael's Mount
Il giorno seguente proseguimmo il nostro viaggio on the road e ci dirigemmo verso sud-ovest, in direzione della Cornovaglia. La nostra prima tappa della giornata fu St Michael's Mount.
St Michael's Mount è un'isola a largo della costa di Marazion. Come Mont Saint Michel in Francia, è possibile accedervi solo a piedi con la bassa marea. Con l'alta marea, infatti, il passaggio di pietra viene ricoperto dall'acqua. A St Michael's Mount è possibile visitare il vecchio castello oppure semplicemente passeggiare fra le vie del borgo.
Sfortunatamente, era un giorno di pioggia quando lo abbiamo visitato, come puoi immaginare dalla foto!
Dopo la visita a St Michael's Mount ci dirigemmo a Penzance, dove avremmo trascorso due notti.
South West Coast Path: trekking da Poldhu Cove a Lizard Point
La Lizard Peninsula si trova nel sud della Cornovaglia. Qui abbiamo fatto il nostro primo trekking lungo il South West Coast Path. Abbiamo iniziato la camminata da Poldhu Cove, vicino il villaggio di Mullion, e abbiamo seguito il sentiero fino a Lizard Point. Sono circa 13,6 km (sola andata). Il sentiero è di solito pianeggiante con alcune semplici salite e discese. In totale il dislivello è circa 300 m. Lungo il sentiero potrai ammirare panorami meravigliosi verso l'oceano, calette nascoste e prati verdi. Potrai anche avvistare animali al pascolo.
Poldhu Cove è una spiaggia di sabbia molto carina con un bar, dove feci una ottima colazione inglese completa prima di iniziare il trekking! Inoltre, qui è anche possibile prendere lezioni di surf.
Non lontano da Poldhu Cove, lungo il sentiero costiero si trova la Marconi Station: è il punto da cui i primi segnali radio furono trasmessi attraverso l'oceano a Terranova, in Canada, dal telegrafo senza fili nel 1901.
Poco prima di arrivare a Lizard Point, si trova la meravigliosa Kynance Cove, uno dei punti più famosi della Cornovaglia, che pare proprio una spiaggia tropicale, grazie alla sua acqua cristallina. Qui si trova anche un bar molto carino.
Si arriva quindi a Lizard Point, il punto più a sud della Gran Bretagna! Qui si trova anche il negozio di souvenir più a sud d'Inghilterra.
Infine, è possibile tornare a Poldhu Cove in autobus da Lizard Point.
Land's End
Land's End è il punto più occidentale dell'Inghilterra (ma non della Gran Bretagna). Offre viste incredibili verso l'oceano. Land's End è il luogo perfetto per ammirare un tramonto spettacolare, respirando il vento freddo dal mare. Siediti, rilassati e goditi ogni minuto. È stato sicuramente uno dei momenti più memorabili del viaggio. Ricorda di indossare qualcosa di caldo, perchè la sera può fare parecchio freddo, anche d'estate.
Isole Scilly
Le Isole Scilly sono un arcipelago situato 40 km a sud-ovest al largo della costa della Cornovaglia. Sono circa 140 isole, ma solamente cinque di esse sono abitate. Sono caratterizzate da paesaggi spettacolari e spiagge meravigliose.
È possibile arrivare alle Isole Scilly prendendo il traghetto da Penzance per St Mary, l'isola principale dell'arcipelago. Il traghetto parte una volta al giorno e il viaggio dura circa 3 ore. Noi abbiamo visitato St Mary in una gita in giornata e, alla fine, abbiamo trascorso solo un paio d'ore sull'isola: fu tutto molto di corsa quindi. Di conseguenza, suggerisco di trascorrere almeno una notte sull'isola se desideri visitarla. Ad ogni modo, abbiamo fatto un trekking lungo il sentiero costiero intorno all'isola. Lungo il percorso si attraversa anche l'antico cimitero della St Mary's Old Church.
South West Coast Path: trekking da St Ives a Zennor
Questo è un altro bellissimo trekking lungo il South West Coast Path, dalla cittadina di St Ives al villaggio di Zennor, sulla costa settentrionale della Cornovaglia. La camminata è lunga circa 10 km (sola andata). Puoi anche fare un percorso ad anello, tornando a St Ives attraverso la campagna. Altrimenti puoi tornare a St Ives prendendo l'autobus da Zennor.
Anche questo trekking offre viste stupende verso le scogliere sull'oceano.
South West Coast Path: trekking da Tintagel a Boscastle
Continuammo quindi a muoverci verso nord-est lungo la costa. La nostra tappa successiva fu Tintagel.
Tintagel, situata sulla costa nord della Cornovaglia, è famosa per il suo castello che risale al XIII secolo. Il Castello di Tintagel fu costruito qui poichè questo era ritenuto il luogo in cui il leggendario Re Artù era stato concepito. Oggi il suo mito continua a vivere e ad attrarre molti visitatori ogni anno.
Questo è un altro fantastico trekking lungo la costa della Cornovaglia con panorami spettacolari. La camminata è lunga circa 7,2 km (sola andata). Il sentiero segue sinuosamente l'andamento delle scogliere e delle splendide calette con acqua cristallina. In questo giorno fummo fortunati poichè il tempo fu sempre soleggiato e ci godemmo a pieno il trekking, a differenza di altri giorni.
Una volta giunti a Boscastle, è possibile tornare a Tintagel in autobus come di solito.
Questo fu il nostro ultimo momento in Cornovaglia. Proseguendo il viaggio verso nord-est, dopo aver attraversato il Devon, entrammo nel Somerset.
Exmoor National Park
L'Exmoor National Park, situato nel Somerset, è caratterizzato da selvagge brughiere e paesaggi meravigliosi e offre molte opportunità di trekking. In qualche modo ricorda il Dartmoor National Park. Noi alloggiammo presso la Simonsbath House, un bellissimo maniero antico immerso nella natura, dove pareva di essere tornati indietro nel tempo nel XIX secolo; ricordo il salotto così accogliente, il luogo perfetto per leggere un buon libro la sera e rilassarsi. Da qui facemmo un bel trekking nel parco.
Bath
Il giorno seguente lasciammo Simonsbath e riprendemmo a guidare verso nord-est in direzione di Londra. A metà strada ci fermammo a Bath.
Bath è la più grande città del Somerset ed è rinomata per le sue terme romane (Roman Baths): infatti, qui si trovano le uniche sorgenti calde naturali in tutta la Gran Bretagna. Inoltre, Bath è famosa per la sua abbazia e la sua architettura georgiana. Il fiume Avon scorre attraverso la città. Bath è stata spesso descritta come la più bella città d'Inghilterra: beh, non saprei dirlo, ma, ad ogni modo, merita certamente una visita.
Infine, Bath fa parte del Patrimonio Mondiale dell'Umanità dell'UNESCO dal 1987.
Bath fu l'ultimo luogo che visitammo durante il nostro viaggio on the road. Poi, ripartimmo alla volta di Londra per prendere il volo che ci avrebbe riportato a casa.
Se desideri acquistare una guida di viaggio sulla Cornovaglia e il sud dell'Inghilterra prima della partenza, ti consiglio una di queste a cura di Lonely Planet.
Inghilterra e Galles – Lonely Planet
Devon & Cornwall – Lonely Planet [in lingua inglese]
Se stai cercando un alloggio in Cornovaglia, prenota ora con Hostelworld o Expedia!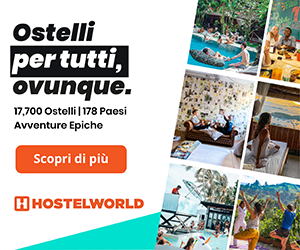 Ti è piaciuto questo articolo? Quale luogo ti è piaciuto di più? Lascia un commento qui sotto e seguimi sui social networks per rimanere sempre aggiornato!
Se ami la Gran Bretagna, leggi questo articolo riguardo una gita in giornata a Hampstead Heath a Londra!