Disclosure: this post contains affiliate links: I will earn a small commission, if you make a purchase through these links, without any additional cost to you.
Sydney is the capital of the state of New South Wales in Australia.
Sydney is a city that has it all: that's why I love it so much. It is probably my favourite city in the world: even though its population is about 5 million people, it doesn't feel like being in a big city, as it never gets really chaotic. I love strolling along the quays of Sydney harbour (Circular Quay), enjoying the view of the Opera House; it feels so good to lay down on a hill in the Royal Botanic Garden just looking at the sea; it is great to board a ferry and get lost in the amazing views over the bay surrounding you. But, last but not least, in Sydney there are some of the most beautiful beaches in the world.
So, in this post, I am going to show you what are the best beaches in Sydney and how to get to them easily, using the extensive network of public transport of the city.
Are you ready to discover some of the most stunning beaches in the world? Let's get started!
How to get around Sydney
There are different ways to get around Sydney: bus, train, light rail, metro and ferry. The only way to get access to all of them is the Opal Card. I suggest getting one immediately after landing at the airport. The Opal Card is very simple to use: just charge it with some money and then tap it when you get on and off the bus or the train (if you are boarding a ferry, the tapping machines are at the wharf). The exact amount of the fare will be automatically calculated and your balance updated. You can recharge your card at the automatic machines available at the airport, at Circular Quay, at Central Station or at any authorised shop around the city (any EzyMart shop or Metro supermarket for instance).
However, you can always take a Uber to get around the city.
Sydney: where to stay
Sydney is quite a big city, so you have different options about in which neighborhood to stay. It would depend also on what you plan to do during your stay. Personally, I visited Sydney in two different occasions and I stayed in three different areas of the city.
The Rocks: located near the harbour, this is the historic neighborhood of Sydney, where the first settlers dwelt. I loved to stay here, as I was just at walking distance from the beautiful Opera House and Circular Quay and I could enjoy the wonderful views over Sydney Harbour. The only downside is that the eastern beaches will be a little far (about 40 minutes by bus from Circular Quay). I stayed at the awesome hostel Sydney Harbour YHA: I definitely recommend it! The view over Circular Quay and the Opera House from the rooftop terrace is spectacular!
Central Sydney: this is the area surrounding the Central Railway Station of Sydney, just south of the CBD. Though many hostels are conveniently located in this area given the easy access to public transport, I would not suggest staying here, as it is not exactly a must-see place in Sydney. I stayed at the hostel Sydney Central YHA, which was fine.
Bondi Beach: if you are planning to spend most of the time on the beach, Bondi Beach is the perfect place for you. I loved to stay here, as you are just in front of one of the most beautiful beaches of Australia. Furthermore, the neighborhood is lovely. Here, I stayed in a private room booked through AirBnB. The downside is that you won't be close to the CBD and Circular Quay.
Bondi Beach
Bondi Beach is the most iconic beach of Sydney (and probably of Australia). It is famous all over the world. It is part of Sydney's Eastern Beaches.
How to get to Bondi Beach
Bondi (pronounced /ˈbɒndaɪ/) is well connected to the city center. If you are in the Sydney CBD, you can catch the #333 bus. Otherwise, you can take the train and get off at the Bondi Junction Station: from here, you can take either the #333 bus or the #380. Check out the schedule on Google or on the web-site of the Transport for New South Wales (NSW). You might even think about walking from Bondi Junction to the beach: it is a quite steep road, so on the way back uphill it might be a little hard!
What to see and do in Bondi Beach
The area around Bondi Beach is really lively, as you can imagine. In the Campbell Parade (the street along the beach) you will find a lot of shops, bars, restaurants and cafés. Halfway down the street at the Bondi Pavilion you will find locker-rooms and rest-rooms (free to use). You can even have a shower after your day at the beach.
Bondi Beach faces a bay, enclosed between the cliffs: you will love swimming in its crystal clear water and be pushed to the shore by the waves! Bondi Beach is a world renowned paradise for surfers: so, you can grab the opportunity and take some surfing lessons here, if you wish to learn how to ride the waves.
Eventually, on the south side of the beach, you will find the Bondi Icebergs Club, famous for its swimming pool with ocean water, overlooking Bondi Beach.
The Bondi to Coogee walk
Just from the Bondi Icebergs Club, a stunning coastal trail has its beginning. It is the so-called "Bondi to Coogee walk", an amazing path along the cliffs that will lead you to some beautiful beaches and coves, enjoying breathtaking views of the ocean. The trail is about six kilometres long and it features a lot of uphills and downhills. Therefore, I definitely suggest wearing some comfortable shoes and bringing some water with you.
Tamarama Beach
The first beach you find during your hike is Tamarama, a secluded beach in a small cove. It is characterized by strong rip currents, so be careful should you enter its waters.
Bronte Beach
Continuing your walking, your next stop will be Bronte Beach, a much wider beach than Tamarama. Like Bondi Beach, here you can find a swimming pool with ocean water, with amazing views over the sea.
Waverley Cemetery
After leaving behind you this beautiful beach, it is now time perhaps for the most emotional view point along this trail. Your path will in fact lead you through the Waverley Cemetery, an iconic and unique graveyard just facing the ocean on the edge of the cliff. It was established in 1877: here, you will have the chance to see some impressive heritage sculptures and graves. This part of the walk will definitely make you breathless. Spend some time enjoying the ocean view in silence, emptying your mind.
Coogee Beach
After the break, continue your walking to Clovelly Beach and, after one of the steepest staircase I have ever seen, finally, to Coogee Beach. Now, you can relax at the Coogee Pavilion and refresh yourself with a well-deserved cool cocktail, to celebrate your hike!
How to get back from Coogee to Sydney
From here you have different options to get back to your place:
#372 bus from Coogee to Central Station;
#373 – 374 bus from Coogee to Circular Quay;
#353 to Bondi Junction.
Check out the update schedule on Google or on the Transport for NSW web-site.
Watsons Bay
Watsons Bay is located on the South Head peninsula, east of Sydney's harbour. It is a perfect day-trip from Sydney: you don't want to miss this place during your visit to the city.
How to get to Watsons Bay
Taking the ferry from Circular Quay to Watsons Bay is a great experience itself. This is a very scenic journey, as you will be amazed by beautiful views over the Sydney's Harbour Bridge, the Opera House and the ocean. The trip takes about 30 minutes.
Otherwise, you can take the #380 bus from Bondi Junction to Watsons Bay, but it won't be as exciting as the ferry. Check out the update schedule on Google or on the Transport for NSW official web-site.
What to see and do in Watsons Bay
The area around the small harbour of Watsons Bay is quite lively, as there are many restaurants and bars facing the ocean on the Marine Parade. If you have not brought any food with you, get a tasty seafood sandwich at Doyles Fishermans Wharf for a take-away lunch.
Now that you have your lunch-box, walk until the end of the Marine Parade and then walk uphill to the village. Then, turn left into Cliff Street and walk straight ahead until the end of the street, where you will find Camp Cove Beach. This is a lovely narrow secluded beach characterized by crystal clear water. From the shore you can enjoy a wonderful view over Sydney. On the beach you will find a rest-room and a small bar.
From here, take the stairs at the north side of the beach: they will lead you to a stunning coastal trail with amazing views over the ocean. At the end of the path you will finally find the Hornby Lighthouse, built in 1858.
Manly Beach
Manly Beach is part of Sydney's Northern Beaches. It is located on the North Head peninsula, on the opposite side of the Sydney harbour.
How to get to Manly Beach
The most emotional way to get to Manly Beach is definitely by ferry. As mentioned above, during your ferry trip you will enjoy amazing views over the Sydney's harbour and the coast. The trip from Circular Quay to Manly Beach takes about 40 minutes.
Otherwise, you might consider to take the #E70 bus to Manly from the Wynyard Station, but it will be much less scenic and it will take about the same time as going by ferry.
What to see and do in Manly Beach
Once you arrive at the Manly Wharf, you can have a walk along the Esplanade and enjoy its bars and restaurants. Then, have a stroll along "The Corso", a pedestrian shopping street: this will lead you to Manly Beach, on the other side of the peninsula.
Manly Beach is a golden-sand beach that stretches for about three kilometres. You will love walking along the shore. It is also a renowned spot for surfers. Here, you will also find several beach volleyball courts and public rest-rooms.
Palm Beach
Palm Beach is about 41 kilometres north of Sydney: it is the northernmost of the Northern Beaches.
How to get to Palm Beach from Sydney
You can take the #L90 bus from the Wynyard Station to get to Palm Beach: it takes about one hour and 40 minutes. Check the schedule on Google or on the Transport for NSW web-site.
What to see and do in Palm Beach
As it sits on a narrow peninsula, you will be surrounded by water on two sides. Palm Beach, on the east side, facing the Pacific Ocean, is a beautiful beach with golden sand, perfect for surfing; on the west side, the peninsula faces the Kur-ring-gai Chase National Park and the Pittwater river: here, the water is much calmer and the beach is much less windy than the other side; at the same time, it might be hotter on this part of the peninsula. I suggest bringing some food and water with you, since there are not many shops here: Palm Beach is a much less popular beach than Bondi and Manly.
This was the last beach I had the chance to visit.
So, I hope you have found this post interesting and useful. If so, leave a comment and follow me on social networks!
If you need to book your accomodation in Sydney, book now your hostel with Hostelworld!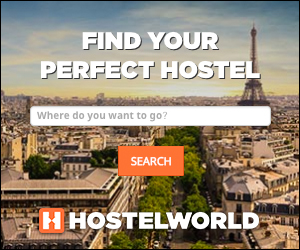 If you wish to buy a travel guide about Australia before your journey, I definitely recommend this one by Lonely Planet.
Sydney: scopri le spiagge migliori
Disclosure: questo articolo contiene link di affiliazione: guadagnerò una piccola commissione se completerai un acquisto attraverso questi link, senza alcun costo aggiuntivo per te.
Sydney è la capitale dello Stato del New South Wales (Nuovo Galles del Sud) in Australia.
Sydney è una città a cui non manca niente: questo è il motivo per cui mi piace così tanto. Molto probabilmente è la mia città preferita al mondo: anche se la sua popolazione è di circa 5 milioni di persone, non sembra mai di essere in una grande città, poichè non è mai veramente caotica. Mi piace camminare lungo le banchine del porto di Sydney (Circular Quay), godendomi la vista della Opera House; mi piace rilassarmi sdraiandomi su una collina del Royal Botanic Garden osservando il mare; è molto piacevole imbarcarsi un un traghetto e perdersi fra le viste sulla baia intorno a te. Ma, per ultime, ma non per importanza, a Sydney ci sono alcune fra le spiagge più belle al mondo.
Quindi, in questo articolo, ti mostrerò quali sono le spiagge migliori di Sydney e come raggiungerle facilmente, attraverso l'estesa rete di trasporti pubblici della città.
Sei pronto per scoprire alcune delle spiagge più belle al mondo? Mettiamoci in viaggio!
Come spostarsi a Sydney
Ci sono diversi modi per spostarsi a Sydney: autobus, treno, tram, metro e traghetto. L'unico modo per avere accesso a tutti loro è la Opal Card. Ti suggerisco di procurartene una non appena atterri in aeroporto. La Opal Card è molto semplice da usare: basta caricarla con un po' di soldi e strisciarla quando sali e scendi dall'autobus o dal treno (se ti stai imbarcando su un traghetto, le apposite macchinette sono sul molo). L'importo esatto della tariffa sarà calcolato automaticamente e il tuo saldo sarà aggiornato di conseguenza. Puoi ricaricare la carta alle macchinette automatiche presenti in aeroporto, a Circular Quay, alla Central Station o presso qualsiasi negozio autorizzato (per esempio qualsiasi negozio EzyMart o supermercato Metro).
In ogni caso, puoi sempre utilizzare Uber per spostarti in città.
Sydney: dove alloggiare
Sydney è una città piuttosto grande; di conseguenza ci sono varie opzioni in merito in quale quartiere alloggiare. Dipende anche da cosa si intende fare durante il soggiorno. Personalmente ho visitato Sydney in due diverse occasioni e ho alloggiato in tre diverse area della città.
The Rocks: situato vicino al porto, si tratta del quartiere storico di Sydney, dove si insediarono i primi colonizzatori. Mi è piaciuto molto soggiornare in quest'area, essendo a pochi passi dalla splendida Opera House e da Circular Quay e potendo godere delle meravigliose viste sulla baia. L'unico aspetto negativo di soggiornare a The Rocks è che le spiagge orientali non sono molto vicino (circa 40 minuti in autobus da Circular Quay). Ho alloggiato presso il bellissimo ostello Sydney Harbour YHA: lo consiglio sicuramente! La vista su Circular Quay e la Opera House dalla terrazza sul tetto è semplicemente spettacolare!
Central Sydney: si tratta dell'area intorno alla Stazione ferroviaria centrale di Sydney, appena a sud del CBD. Sebbene molti ostelli siano strategicamente ubicati in questa zona dato il facile accesso ai mezzi pubblici, non consiglierei di alloggiare in questo quartiere, non essendo esattamente un must di Sydney. Io ho alloggiato presso l'ostello Sydney Central YHA, più che accettabile nel complesso.
Bondi Beach: se intendi trascorrere la maggior parte del tempo in spiaggia, Bondi Beach è il luogo perfetto per te. Ho amato tantissimo alloggiare qui, essendo di fronte ad una delle spiagge più belle dell'Australia. Inoltre, il quartiere stesso è molto carino. Ho alloggiato presso una camera privata prenotata attraverso AirBnB. L'aspetto negativo è che si è un po' distanti dal CBD e da Circular Quay.
Bondi Beach
Bondi Beach è la spiaggia più rappresentativa di Sydney (e probabilmente dell'intera Australia). È famosa in tutto il mondo e fa parte delle Eastern Beaches di Sydney.
Come arrivare a Bondi Beach
Bondi (si pronuncia /ˈbɒndaɪ/) è ben collegata al centro città. Se ti trovi in centro, puoi prendere l'autobus #333. Altrimenti, puoi prendere il treno e scendere a Bondi Junction: da qui, puoi prendere l'autobus #333 o il #380. Controlla sempre gli orari su Google o sul sito del Transport for New South Wales (NSW). Potresti anche pensare di andare a piedi dalla stazione di Bondi Junction fino alla spiaggia: è una strada piuttosto ripida, quindi al ritorno potrebbe essere un pochino dura!
Cosa vedere e fare a Bondi Beach
La zona intorno a Bondi Beach è molto vivace, come potrai immaginare. Sulla Campbell Parade (la strada che costeggia la spiaggia) troverai molti negozi, bar e ristoranti. Circa a metà del lungomare si trova il Bondi Pavilion, dove potrai usufruire di spogliatoi e bagni gratuitamente. Potrai anche farti una doccia dopo la tua giornata in spiaggia.
Bondi Beach si affaccia su una baia circondata da scogliere: ti piacerà nuotare nelle sue acque cristalline e farti trascinare a riva dalle onde. Inoltre, Bondi Beach è una rinomata location per surfisti: potrai cogliere così l'occasione di prendere qualche lezione di surf se desideri imparare a cavalcare le onde.
Infine, sul lato sud della spiaggia, troverai il Bondi Icebergs Club, famoso per la sua piscina di acqua di mare, con vista su Bondi Beach.
La camminata da Bondi a Coogee (Bondi to Coogee walk)
Proprio dal Bondi Icebergs Club ha inizio un magnifico sentiero costiero. Si tratta della cosiddetta camminata da Bondi a Coogee ("Bondi to Coogee walk"), uno straordinario sentiero lungo le scogliere che ti condurrà verso alcune spiagge e calette bellissime, con viste mozzafiato sull'oceano. Il percorso si snoda per circa sei km ed è caratterizzato da molte salite e discese. Di conseguenza, ti suggerisco caldamente di indossare delle scarpe comode e di portare dell'acqua con te.
Tamarama Beach
La prima spiaggia che incontrerai lungo il percorso è Tamarama, una piccola spiaggia in una caletta. Si contraddistingue per le forti correnti, perciò fai attenzione se ti immergi nelle sue acque.
Bronte Beach
Continuando la passeggiata, la tua prossima fermata sarà Bronte Beach, una spiaggia molto più larga di Tamarama. Come a Bondi Beach, anche qui troverai una piscina con acqua di mare, con viste fantastiche verso il mare.
Waverley Cemetery
Dopo averti lasciato alle spalle questa spiaggia, è questo forse il momento per il punto più emoziante lungo il percorso. Il sentiero ti condurrà infatti attraverso il cimitero di Waverley, unico nel suo genere, direttamente affacciato sull'oceano sul bordo della scogliera. Fu costruito nel 1877: qui avrai l'occasione di osservare alcune sculture e tombe antiche molto affascinanti. Questa parte del percorso ti lascerà senza fiato. Trascorri un po' di tempo ammirando la vista sull'oceano in silenzio, liberando la mente.
Coogee Beach
Dopo la pausa, prosegui a camminare verso Clovelly Beach e, dopo una fra le scalinate più ripide che abbia mai visto, finalmente, verso Coogee Beach. Ora potrai rilassarti presso il Coogee Pavilion e ricaricarti con un bel cocktail fresco!
Come tornare da Coogee a Sydney
Da qui hai diverse possibilità per tornare in centro a Sydney:
autobus #372 da Coogee alla Central Station;
autobus #373 – 374 da Coogee a Circular Quay;
autobus #353 per Bondi Junction.
Controlla sempre gli orari su Google o sul sito Transport for NSW.
Watsons Bay
Watsons Bay è situata sulla penisola di South Head, a est del porto di Sydney. È una perfetta gita in giornata da Sydney: durante la tua visita in città non vorrai perderti questo posto.
Come arrivare a Watsons Bay
Prendere il traghetto da Circular Quay a Watsons Bay è già una bella esperienza di per sé. È infatti un viaggio molto panoramico, durante il quale potrai godere di viste magnifiche sul Sydney's Harbour Bridge, la Opera House e l'oceano. Il tragitto dura circa 30 minuti.
Altrimenti, puoi prendere l'autobus #380 da Bondi Junction a Watsons Bay, ma non sarà altrettanto eccitante. Controlla sempre gli orari su Google o sul sito Transport for NSW.
Cosa vedere e fare a Watsons Bay
L'area intorno al piccolo porto di Watsons Bay è piuttosto vivace, essendoci molti bar e ristoranti affacciati sull'oceano sulla Marine Parade. Se non hai portato del cibo con te, assaggia un gustoso panino di pesce al Doyles Fishermans Wharf per un pranzo take-away.
Ora che ti sei procurato il tuo pranzo al sacco, cammina fino alla fine della Marine Parade e quindi percorri la salita fino al paese. Poi, gira a sinistra in Cliff Street e vai dritto fino alla fine della strada, dove troverai la spiaggia di Camp Cove. Questa è una piccola caletta molto carina, caratterizzata da acqua cristallina. Dalla riva, potrai godere di una vista fantastica verso Sydney. Sulla spiaggia troverai un piccolo bar e dei bagni pubblici.
Da qui, prendi le scale sul lato nord della spiaggia: ti condurranno verso un magnifico sentiero costiero con viste incredibili sull'oceano. Alla fine del cammino, troverai infine il faro di Hornby, costruito nel 1858.
Manly Beach
Manly Beach fa parte delle Northern Beaches di Sydney. Si trova sulla penisola di North Head, dalla parte opposta del porto di Sydney.
Come arrivare a Manly Beach
Il modo più affascinante di raggiungere Manly Beach è sicuramente in traghetto. Come detto in precedenza, durante la traversata godrai di viste mozzafiato verso il porto di Sydney e la costa. Il tragitto da Circular Quay a Manly Beach dura circa 40 minuti.
Altrimenti, considera di prendere l'autobus #E70 bus per Manly dalla Wynyard Station, ma sarà assai meno panoramico e occorrerà più o meno lo stesso tempo rispetto al traghetto.
Cosa vedere e fare a Manly Beach
Una volta giunto al Manly Wharf, puoi fare due passi lungo la cosiddetta Esplanade e goderti i suoi bar e ristoranti. A quel punto prosegui verso "The Corso", la via dello shopping: questa ti condurrà alla spiaggia, sull'altro lato della penisola.
Manly Beach è una spiaggia di sabbia dorata che si allunga per circa tre chilometri. Essa è anche una rinomata location per surfisti. Qui, troverai anche molti campi da beach-volley disponibili e dei bagni pubblici.
Palm Beach
Palm Beach si trova a circa 41 km a nord di Sydney: è la più a nord delle Northern Beaches.
Come arrivare a Palm Beach da Sydney
Puoi prendere l'autobus #L90 dalla Wynyard Station per arrivare a Palm Beach: occorrono circa un'ora e 40 minuti. Controlla gli orari su Google o sul sito Transport for NSW.
Cosa vedere e fare a Palm Beach
Essendo una stretta penisola, sarai circondato dall'acqua su due lati. Palm Beach, sul lato orientale, affacciata sull'Oceano Pacifico, è una splendida spiaggia di sabbia dorata, perfetta per il surf; sul lato occidentale, la penisola si affaccia sul Kur-ring-gai Chase National Park e il fiume Pittwater: qui l'acqua è molto più calma e la spiaggia molto meno ventosa rispetto l'altro versante; allo stesso tempo, può fare molto più caldo su questa parte della penisola. Ti suggerisco di portare con te del cibo e dell'acqua, poichè qui non ci sono molti negozi, essendo Palm Beach una spiaggia assai meno popolare di Bondi e Manly.
Questa è stata l'ultima spiaggia che ho avuto modo di visitare.
Spero che tu abbia trovato questo articolo interessante e utile. Se è così, lascia un commento qui sotto e seguimi sui social networks!
Se hai bisogno di prenotare il tuo alloggio a Sydney, prenota subito attraverso Hostelworld!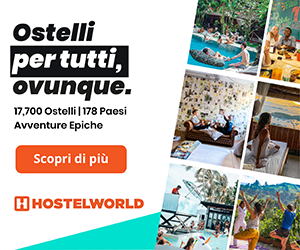 Se desideri acquistare una guida di viaggio sull'Australia prima della partenza, ti consiglio certamente questa a cura di Lonely Planet.
Australia – Lonely Planet