Uluru is one of the most iconic and famous Australian places to visit. It may be rightly viewed as the true symbol of the country. It is indeed the heart of Australia, both physically and spiritually: physically, because it does lie in the middle of Australia if you look at a map; spiritually, because for thousands of years until today it has been considered a sacred place by the Aboriginal people (the Anangu).
Moreover, when you see it for the first time, the Red Mountain will just leave you breathless: admiring its majesty surrounded by the Australian bush will just make you speechless. Nowadays, it is also listed as a UNESCO World Heritage Site. Geologically, Uluru consists of one huge block of sandstone: this is one of its more particular features, that has also contributed to create the magical aura around it; furthermore, its origin dates back 500 million years ago.
Uluru was discovered by Western people in the 1873 and was named "Ayers Rock" after the Chief Secretary of South Australia of that time, Henry Ayers. Since 1993 both names (Uluru and Ayers Rock) have been declared official, after the dual naming policy was adopted by the Australian government. Today, it is commonly recognized simply as Uluru.
Along with Kata Tjuta (also known as "The Olgas"), Uluru is part of the Uluru-Kata Tjuta National Park in the Northern Territory of Australia.
How to get there
Due to its remote location, Uluru is not a stone's throw away from Australian major cities. The closest city to it is Alice Springs, which is about 280 miles far (450 km); Sydney is 1.750 miles far (2.800 km); Melbourne 1.400 miles (2.300 km); Darwin 1.207 miles (1.940 km). I think these distances should make the concept clear! It goes without saying then that the quickest way to get to Uluru is by plane. Remember: Uluru has got its own airport (the Ayers Rock airport), which is about a 10-minute drive from the park. Do not confuse it with the Alice Springs airport, that is much farther as I said before. Nonetheless, Uluru is well-connected, as there are daily flights from all the main Australian cities. Check prices on Skyscanner.com or directly on Australian airlines web-sites. Try to book in advance, since usually the airfares are not very cheap.
For the more adventurous ones, getting to Uluru by car can be part of an epic road-trip through Australia. In fact, if you decided to cross Australia from north to south driving along the legendary Stuart Highway for 1.700 miles (2.700 km), which goes from Darwin to Port Augusta in South Australia, you could have a stop at Uluru when you are in proximity of Alice Springs.
Personally, I visited Uluru and the Olgas in two days during my first travel to Australia in November 2017. I flew from Melbourne to the Ayers Rock airport and spent the first day at Uluru; the next day, I visited Kata Tjuta in the morning and then I flew to Sydney to continue my trip. You may also consider to spend more days in the area and explore the Kings Canyon too. As a solo traveller, I found it convenient to visit this park with a guided tour. My experience with "The Rock Tour" company was a great fun: definitely recommended for backpackers! I met the other travellers at the Ayers Rock airport and then we got picked up in a van, ready to start our trip. The next day we got dropped off at the airport again and said good-bye.
Sleeping in this area might be very expensive: there is actually one resort only near Uluru and there is no need to say that lodging prices are very high. However, the same resort offers camping accomodation too: this is the best option if you want to spend the night here (which I definitely recommend). On the contrary, camping in the park is not allowed. Finally, remember to bring with you enough food and water for the time you are going to spend here, especially during your hikes inside the park.
What to see and do
Once you leave the airport, in a few minutes you will be able to see Uluru from afar. You will get immediately impressed by its greatness, standing high in the middle of the Australian outback. When you finally get to it, I suggest first to visit the Uluru-Kata Tjuta Cultural Centre. Here, you can deepen your knowledge of the Aboriginal culture, learn more about the meaning of Uluru for the Anangu people and about the natural environment. Moreover, you have also the chance to support the Aboriginal people, purchasing some products they exhibit. A pic-nic area is available as well.
Now, you are finally ready to explore Uluru. There is a maze of paths among the bush surrounding the rock. So, if you are a hiking lover, you will not be disappointed. I do suggest to walk all around the rock to fully appreciate it. Red is the protagonist here: like Uluru, also the ground shares the same typical colour of the Australian outback. The base walk circling the rock is about 10 km long: as said in the first part of the post, don't forget to have enough water with you, as the temperature may get very high here. Furthermore, since the end of 2019, climbing Uluru is no longer allowed. This is the result of years of requests by the Anangu people, due to the spiritual meaning of the mountain to them, being related to the Dreaming, that, in their culture, is the process by which the world was created. Only ancestral beings are allowed to climb the rock according to their beliefs. Though it might look as a smooth surface if you see Uluru from afar, actually it is characterized by many caves, decorated with ancient paintings by the Aboriginal people, springs and water holes.
After your walk, you can prepare yourself to enjoy the sunset: see how the colour of the rock changes during the day, perhaps showing its best shades at this time and at sunrise. Make sure to take your dream photograph from one of the designated viewing areas around Uluru. Check them out here:
After having some food, it is time to get some rest and sleep. In my personal experience, my trip mates and I got back to the camp site and prepared to spend the night in the "swags" provided by our tour guide. A swag is a sort of sleeping bag with a mattress attached to it as well. It can be easily rolled and carried. It is very common in Australia among backpackers, in particular for those exploring the outback. So, we just unrolled our swags on the ground and got inside. I can definitely say that staring at the starry sky, feeling the light breeze caressing your hair before falling asleep, has been one the most emotional experience I have ever had. When I woke up, it was strange feeling the wind blowing softly around my head. It felt like I had completely forgotten where I had fallen asleep and where I was: another beautiful sensation never felt before.
Of course, the next day our alarm was set very early and that is what I suggest to do, in order to enjoy the sunrise and have another great moment at Uluru. Have a look at this picture below.
It is now time to move to Kata Tjuta: it is about 36 miles (58 km) from Uluru. Kata Tjuta is a group of 36 domed sandstone rocks, the highest of which is named Mount Olga (546 metres from the ground): Kata Tjuta means in fact "many heads" in the language of the Aboriginals. Like Uluru, also this place is considered sacred and it is characterized by many legends and myths too.
Here, you have hiking opportunities too: there are paths of different length, so you can choose the most suitable for you. The most scenic of them is the so-called "Valley of the Winds" (a 7.4 km long circuit), characterized by some beautiful views along the path. Unlike the base walk at Uluru, this path is particularly rocky and steep at some points: so, make sure to wear some comfortable hiking shoes.
My trip in the Northern Territory ends here: at this point, I had my flight to Sydney. As said at the beginning, if you wish, you can continue exploring the Red Centre going to Kings Canyon and then to Alice Springs. From there, you might decide to go north, to Darwin, and have a taste of the tropical side of Australia; or south, crossing the desert, first to the mines of Coober Pedy and eventually to Southern Australia, facing the Great Australian Bight and the Southern Ocean. But this would be of course another story…
Did you like this post? Please, leave a comment below and follow me on social networks!
If you need to book your accomodation, you can book your hostel with Hostelworld (this is an affiliate link: I will earn a small commission, if you book through this link, without any additional cost for you).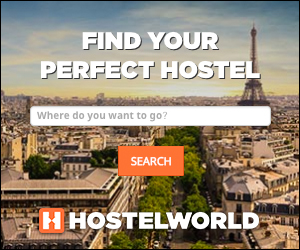 If you wish to buy a travel guide about Australia before your journey, I definitely recommend this one by Lonely Planet (this is an affiliate link: I will earn a small commission at no additional cost for you if you buy this travel guide through this link).
Uluru e Kata Tjuta: il cuore dell'Australia
Uluru è uno dei luoghi più iconici e famosi da visitare in Australia. Può essere giustamente considerato il vero simbolo del Paese. Effettivamente, è davvero il cuore dell'Australia, sia fisicamente, sia spiritualmente: fisicamente, perchè si trova a tutti gli effetti nel centro dell'Australia se osservi una cartina geografica; spiritualmente, perchè per migliaia di anni fino ad oggi è stato considerato un luogo sacro dagli Aborigeni (il popolo Anangu).
Inoltre, quando la osservi per la prima volta, la Red Mountain ti lascerà senza fiato: ammirando la sua maestosità, circondato dall'outback australiano, rimarrai semplicemente senza parole. Oggi, Uluru è parte del Patrimonio Mondiale dell'UNESCO. Da un punto di vista geologico, Uluru è in realtà un unico enorme blocco di roccia arenaria: questa è una delle sue più particolari caratteristiche, che ha contribuito a costruire l'aura magica intorno a esso; inoltre, la sua origine risale a circa 500 milioni di anni fa.
Uluru fu scoperto dagli Occidentali nel 1873 e fu chiamato "Ayers Rock" in onore del Chief Secretary della South Australia dell'epoca, Henry Ayers. Dal 1993, entrambi i nomi (Uluru e Ayers Rock) sono stati dichiarati ufficiali, a seguito dell'adozione della politica di doppia denominazione adottata dal governo australiano per i luoghi di interesse. Oggi, è comunemente riconosciuto semplicemente come Uluru.
Insieme al complesso roccioso di Kata Tjuta, Uluru fa parte dello Uluru-Kata Tjuta National Park nel Northern Territory dell'Australia.
Come arrivare
A causa della sua posizione remota, Uluru non è vicino a nessuna delle maggiori città australiane. La città più vicina è Alice Springs, che dista circa 450 km; Sydney è lontana 2.800 km; Melbourne 2.300 km; Darwin 1.940 km. Penso che queste distanze rendano bene l'idea! Non c'è bisogno quindi di dire che il mezzo più veloce con cui raggiungere Uluru è l'aereo. Tieni presente che Uluru è dotato di un proprio aeroporto (Ayers Rock airport), distante 10 minuti in auto dal parco. Non confonderlo con l'aeroporto di Alice Springs, che è molto più distante come detto prima. Ciò nonostante, Uluru resta ben connessa, dato che ci sono voli giornalieri da tutte le principali città australiane. Verifica i prezzi su Skyscanner.com o direttamente sui siti web delle principali compagnie aeree australiane. Cerca di prenotare con anticipo, poichè di solito le tariffe non sono economiche.
Per quelli più avventurosi, arrivare a Uluru in auto può essere parte di un road-trip epico attraverso l'Australia. Infatti, se tu decidessi di attraversare l'Australia da nord a sud guidando lungo la leggendaria Stuart Highway per 2.700 km, che va da Darwin a Port Augusta nel South Australia, potresti fare una tappa a Uluru, una volta che sei in prossimità di Alice Springs.
Personalmente, ho visitato Uluru e Kata Tjuta in due giorni durante il mio primo viaggio in Australia nel novembre del 2017. Sono arrivato in aereo da Melbourne all'aeroporto di Ayers Rock e ho trascorso il primo giorno a Uluru; il giorno dopo ho visitato Kata Tjuta la mattina e quindi ho ripreso l'aereo per Sydney per proseguire il mio viaggio. Puoi anche valutare di trascorrere più tempo nella zona e esplorare anche il Kings Canyon. Viaggiando da solo, è risultato ideale per me visitare il parco con un tour guidato. La mia esperienza con l'operatore "The Rock Tour" è stata molto divertente: sicuramente consigliata per ogni backpacker! Ho incontrato gli altri ragazzi all'aeroporto di Ayers Rock e quindi siamo saliti sul nostro van, pronti per la nostra escursione. Il giorno dopo siamo stati riaccompagnati all'aeroporto e ci siamo salutati.
Alloggiare in questa area può essere molto costoso: esiste in realtà un solo resort vicino Uluru e non c'è bisogno di dire come i prezzi siano molti alti. Comunque, lo stesso resort offre anche la possibilità di campeggio: questa è l'opzione migliore per chi vuole tracorrere la notte qui (cosa che senza dubbio raccomando). Viceversa, campeggiare all'interno del parco non è consentito. Infine, ricordo di portare con sé acqua e cibo a sufficienza per il tempo che trascorrerete qui, in particolare durante le camminate all'interno del parco.
Cosa vedere e fare
Una volta che lasci l'aeroporto, in pochi minuti potrai già osservare Uluru da lontano. Sarai immediatamente colpito dalla sua grandezza, ergendosi nel bel mezzo dell'outback australiano. Quando sarai giunto lì, ti suggerisco innanzitutto di visitare lo Uluru-Kata Tjuta Cultural Centre. Qui potrai approfondire la tua conoscenza sulla cultura aborigena, imparare di più sul significato di Uluru per il popolo Anangu e sull'ambiente naturale circostante. Inoltre, avrai la possibilità di supportare gli Aborigeni, acquistando alcuni dei prodotti che esibiscono.
Ora, sei ufficialmente pronto per esplorare Uluru. Esiste un labirinto di sentieri in mezzo al bush che circonda la roccia. Se sei un amante del trekking non resterai deluso. Ti suggerisco di fare un giro completo intorno alla roccia per apprezzarla a pieno. Qui il rosso diventa protagonista: come Uluru, anche il terreno condivide lo stesso colore tipico dell'outback australiano. La camminata intorno alla roccia (base walk) è lunga circa 10 km: come detto nella prima parte dell'articolo, non dimenticare di portare acqua a sufficienza con te, poichè le temperature possono diventare molto alte. Inoltre, dalla fine del 2019, scalare Uluru non è più permesso. Questo è il risultato di anni di richieste del popolo Anangu, a causa del significato spirituale che la montagna riveste per esso, essendo legata al "Sogno", che, nella loro cultura, è il processo attraverso cui si è originato il mondo. Solo agli esseri ancestrali è concesso di scalare la montagna secondo le loro credenze. Sebbene possa apparire come una superficie liscia se si osserva Uluru da lontano, in realtà esso è caratterizzato da molte cavità, decorate con antichi dipinti degli Aborigeni, sorgenti e pozze d'acqua.
Al termine della camminata, è il momento di prepararsi per godersi il tramonto: osserva come il colore della roccia cambia durante la giornata, forse mostrando proprio le sue migliori sfumature a quest'ora e all'alba. Assicurati di scattare la tua foto da sogno da una delle aree di osservazione designate intorno a Uluru. Verifica qui la loro posizione:
Dopo aver cenato, è l'ora di un po' di riposo. Nella mia esperienza personale, a questo punto ci siamo spostati al campeggio e ci siamo preparati a trascorrere la notte nelle "swags" forniteci dalla nostra guida. Una swag è una specie di sacco a pelo provvisto anche di materasso. Può essere facilmente arrotolato e trasportato: è molto comune in Australia fra i backpackers, in particolare fra coloro che esplorano l'outback. Quindi, srotolate le nostre swags, ci siamo infilati dentro! Posso dire senza dubbio che osservare il cielo stellato, con una brezza leggera che ti accarezza i capelli prima di addormentarti, è stata una delle esperienze più emozionanti che abbia mai avuto. Quando mi sono svegliato, è stato strano sentire il vento soffiare intorno a me. Mi pareva di aver completamente dimenticato dove mi ero addormentato e dove ero: un'altra fantastica sensazione mai provata prima.
Naturalmente, il giorno dopo la sveglia era programmata molto presto e questo è cosa ti suggerisco di fare per goderti l'alba e trascorrere un altro momento memorabile a Uluru. Guarda la foto qui sotto.
Adesso è l'ora di dirigersi verso Kata Tjuta, che si trova a circa 58 km da Uluru. Kata Tjuta è un gruppo di 36 rocce arenarie a forma di cupola, la più alta delle quali è il Monte Olga (546 metri dal suolo): Kata Tjuta significa infatti "molte teste" nella lingua aborigena. Come Uluru, anche questo posto è considerato sacro ed è caratterizzato da molte leggende e miti allo stesso modo.
Anche qui ci sono opportunità di trekking: ci sono sentieri di varia lunghezza, così da scegliere quello più adatto a te. Il più panoramico di essi è il cosiddetto "Valley of the Winds" (un percorso circolare di 7,4 km), contraddistinto da viste magnifiche lungo il percorso. A differenza della camminata intorno a Uluru, questo sentiero è particolarmente roccioso e ripido in alcuni punti: assicurati quindi di indossare comode scarpe da trekking.
Il mio viaggio nel Northern Territory finisce qui: a questo punto, ho preso il mio volo per Sydney. Come detto all'inizio, se lo desideri, puoi continuare a esplorare il Red Centre proseguendo verso Kings Canyon e poi verso Alice Springs. Da qui, puoi decidere di andare a nord, verso Darwin, e avere un assaggio dell'Australia tropicale; oppure verso sud, attraversando il deserto, passando prima dalle miniere di Coober Pedy per giungere infine nella Southern Australia, affacciata sulla Grande Baia Australiana sull'Oceano Antartico. Ma questa sarebbe naturalmente un'altra storia…
Ti è piaciuto questo articolo? Lascia un commento qui sotto e seguimi sui social networks!
Se hai bisogno di prenotare il tuo alloggio, puoi prenotare attraverso Hostelworld (questo è un affiliate link: guadagnerò una piccola commissione se prenoterai attraverso questo link senza alcun costo aggiuntivo per te).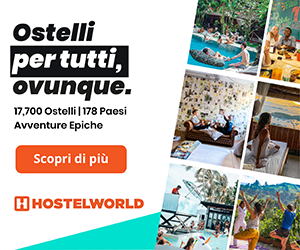 Se desideri acquistare una guida di viaggio sull'Australia prima della partenza, ti consiglio certamente questa a cura di Lonely Planet (si tratta di un affiliate link: guadagnerò una piccola commissione a nessun costo aggiuntivo per te se la acquisterai attraverso questo link).
Australia – Lonely Planet